Last Updated on October 7, 2022 by Eric Bonneman
Fishing is a great way to spend quality time with your family and friends, bond with nature, relax, and enjoy delicious seafood. If you're interested in starting inshore family fishing in St. Augustine, Florida, this is for you! We'll go over everything you need to know, from what gear to use to where the best spots are. By the end of this post, you'll be an expert on inshore family fishing in St. Augustine!
Getting Started with Inshore Family Fishing
More than 8,000 miles of shoreline are just part of what makes the state of Florida the "Fishing Capital of the World." Year-round warm weather and the diversity of recreational freshwater and saltwater species found in the state are also huge factors. Combine that with abundant natural baitfish and a fisherman's paradise.
There's nothing like a day of fishing with the family. And there's no better place to do it than St Augustine, Florida. If you're looking to catch redfish, trout, flounder, tarpon, or any other fish, you'll find plenty of opportunity in St Augustine. There are many different places to fish inshore, including piers and bridges, skiffs and kayaks, charter boats, and even right from the beach.
Getting the family into fishing may be a challenging task. But getting the family together and outdoors is worth the experience; memories will hopefully be unforgettable. When it comes to fishing, there are endless styles, locations, and equipment. Let's go over beginner-friendly options that will be easy for the whole family.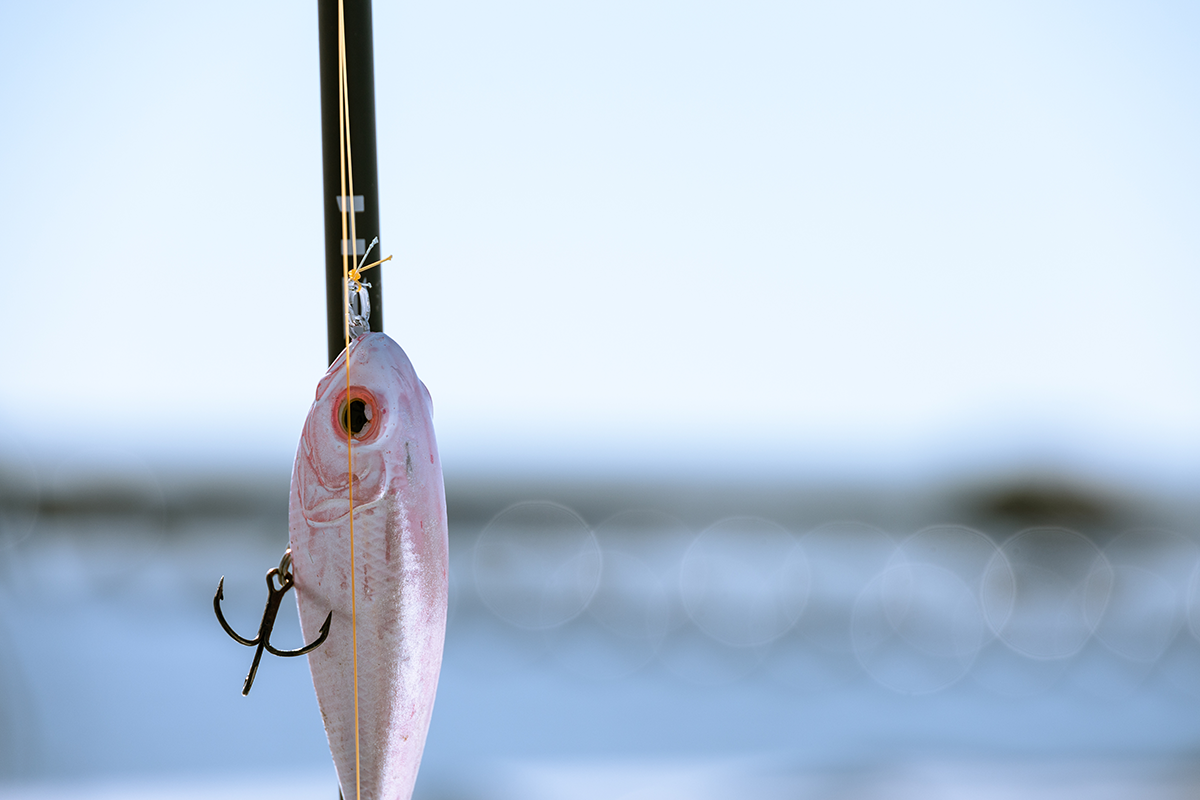 Equipment
When it comes to family fishing, you need more than just the basics. In addition to a quality rod and reel (for inshore fishing, a 6-8 foot rod w/ medium action and fast action tip with a 3000 series reel is perfect), you'll need a multitool, fillet knife, tackle system, lures, hooks, and terminal gear. You'll also need an emergency kit, sunscreen and bug spray, and a landing net. Of course, you can't forget the most essential item: a fishing license! With these items on hand, you'll be ready for anything the day on the water throws your way.
Lures and Live Bait
You can't go wrong with a white DOA CAL with a red 1/8-ounce jig head for most inshore fishing. This lure is excellent for fishing grass flats and around docks, and it's versatile enough to use it to target snook, redfish, spotted sea trout, flounder, and just about anything else that swims. If you're looking for something different, try a white Berkeley GULP shrimp or swimming mullet with a red jig head. These lures are also great for shallow-water fishing and can be used to target the same types of fish as the DOA CAL.
You'll have to decide what bait to use if you're not into lures. There are two main options: live bait and frozen dead bait. Live bait, such as worms and minnows, is often considered the traditional choice. On the other hand, frozen dead bait, like shrimp, mullet, and ballyhoo, can be more convenient and effective in some situations. Ultimately, it is up to the fisherman to decide what bait to use.
Where to Fish in St. Augustine
If you're interested in inshore fishing from a boat, St. Augustine has the best estuaries and waterways in northeast Florida for just that. Regarding estuarine waters in Florida, Matanzas Bay and the Guana and Tolomato Rivers are hard to beat. The oyster beds that can be seen peeking up out of the water at low tide are a big part of that, as they are a critical species for the ecosystem. But if you're out on the Matanzas, Tolomato, or Guana River flats, watch out for the oysters. Their shells are razor-sharp and can cut right through a flimsy shoe.
If you're not ready for a commitment to a boat just yet, pier and dock fishing is the next best thing. The St. Johns County Ocean Pier is an excellent spot for visitors to enjoy fishing without a significant time or money commitment. Because the pier maintains a fishing license with the state, it isn't necessary to purchase a separate license when fishing here — the license is included in the fishing fees. Fishermen can bring their equipment or rent a pole at the bait and tackle shop. The pier also has a cleaning station where you can clean your catch before heading home. The best time to fish from the pier is early morning or evening when the sun isn't as intense, and the fish are biting.
Final Word
Fishing is an excellent activity for the whole family. It's essential to have the proper equipment and know where to fish. With some preparation, you'll be ready to make some memories that will last a lifetime.
I hope this has helped you prepare for a day of fishing with the family. If you want to get started fishing, you can get everything you need and more at Avid Angler; check us our or contact us today!