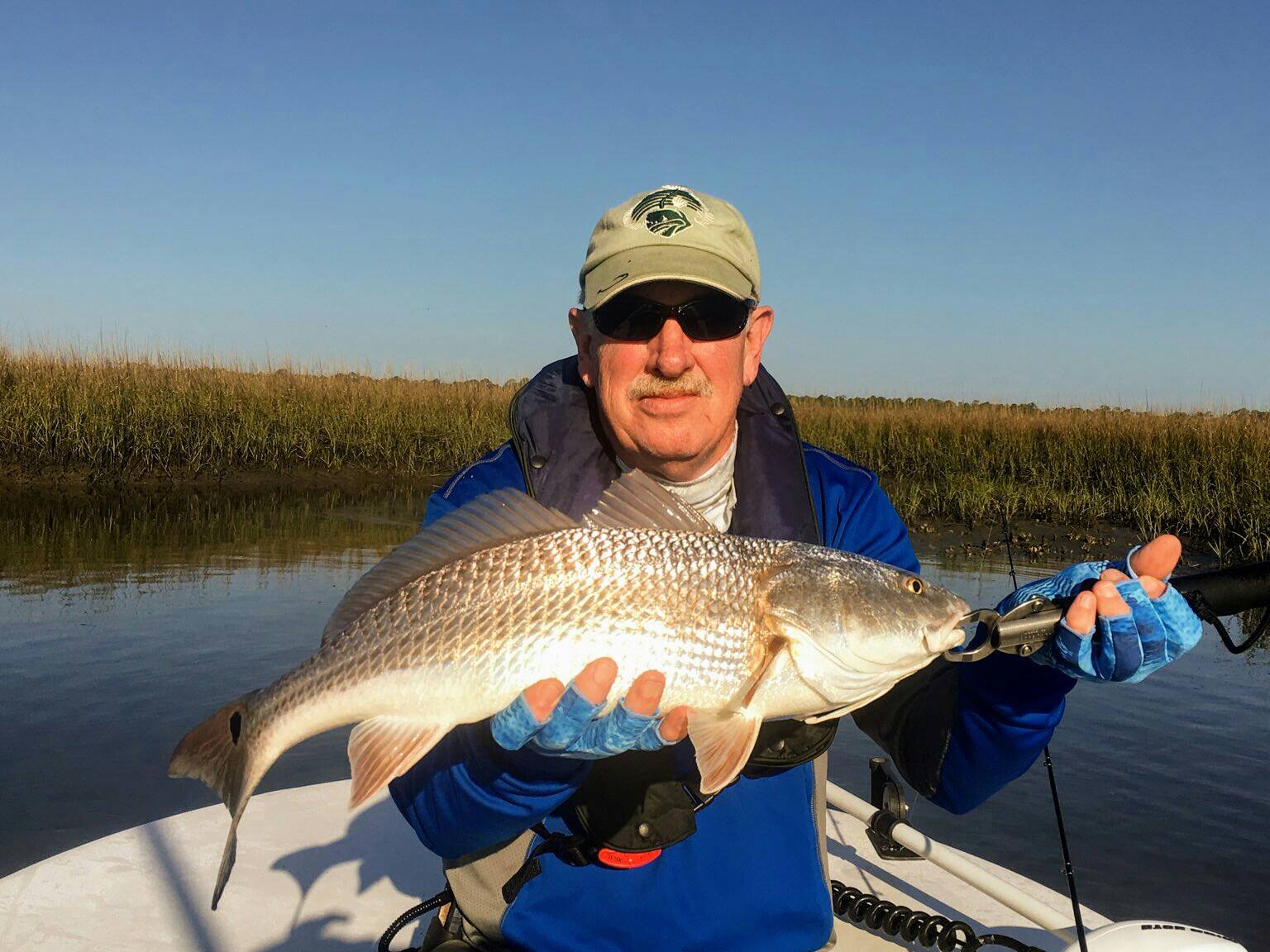 St. Augustine is located on the east coast of Florida, just south of Jacksonville. It was the first city settled by Europeans in North America and is commonly referred to as the oldest city in the United States.   In addition to its historical significance, St. Augustine offers old-world charm, incredible dining, intriguing culture, and great outdoor activities, 
The fishing here is outstanding, making it a focal point for many visitors. However, one species garners special attention: the redfish.
Targeting Redfish: St. Augustine
The three most popular and effective methods to catch reds in St. Augustine are live bait fishing, fly fishing, and artificial lures.
Live bait fishing is probably the most common technique for targeting redfish.  Reds have voracious appetites and eagerly eat live bait when presented with the opportunity.  
They feed on many different types of bait, but some of their favorites are live shrimp, minnows, crabs, mullet, and pinfish.   Carolina rigging live bait is a favorite of many locals, best fished with a 30 lb leader.  
Fly fishing for redfish in St. Augustine is more challenging but produces excellent results.  Fly fishing can be a particularly effective way to catch reds, especially when reds "show" themselves by tailing in skinny water. 
Fly fishing for tailing reds provides anglers with a stealthy way to elicit bites from skittish fish.  Casting poppers and streamers out in front of tailing reds is a great way to attract their attention.  Flies in patterns resembling shrimp crabs in mostly natural colors fit the bill.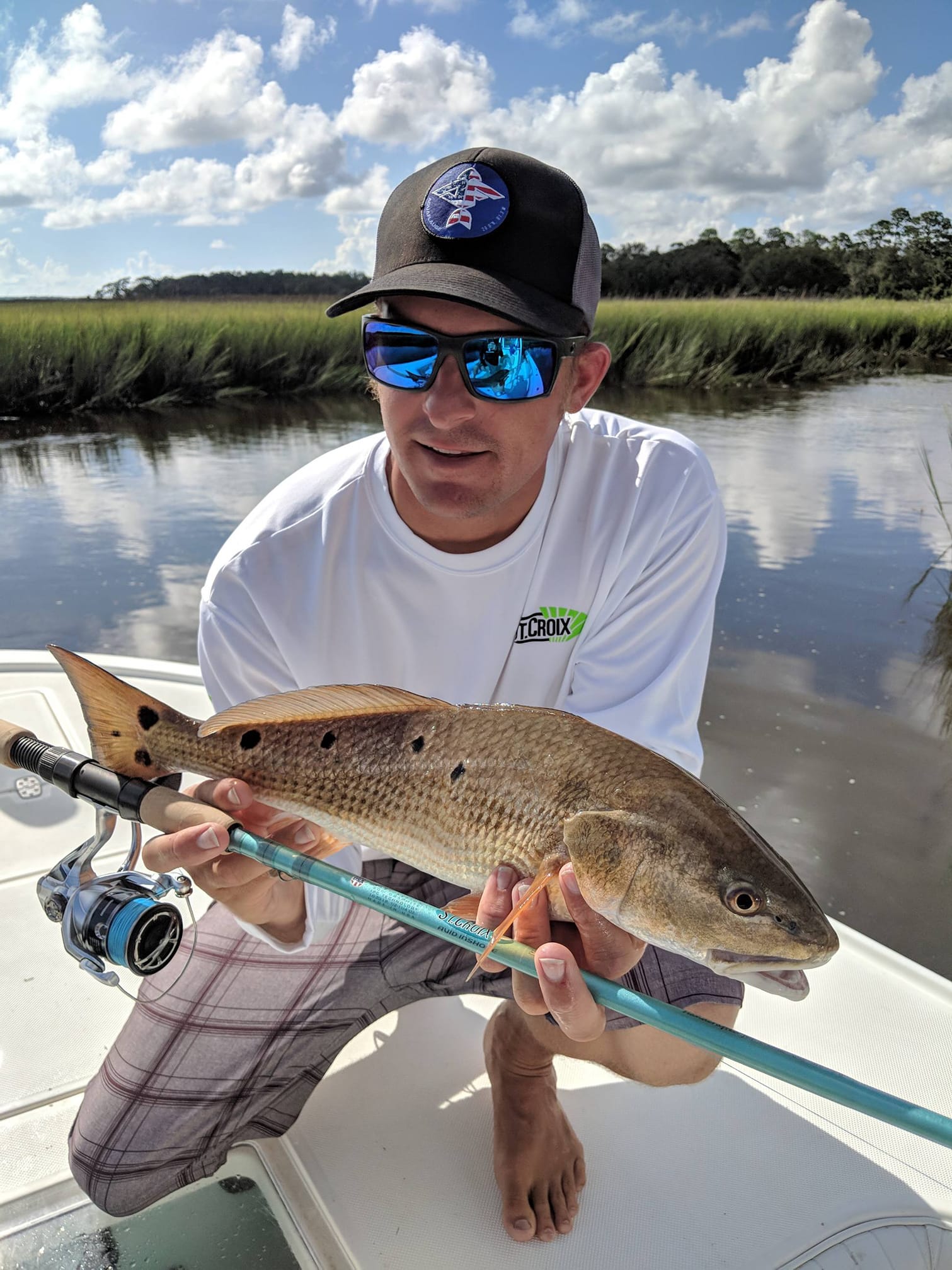 Artificial lures and baits can also produce outstanding results for redfish in St. Augustine.   Soft plastic-based jigs, weedless spoons, and flukes are all excellent choices for fishing for reds.  
Artificials serve as great search baits if you are looking to cover water quickly looking for the best areas to fish.   Varying the retrieve cadence of artificials works well to identify patterns fish most favorably react to on a given day.  
For topwater enthusiasts, try throwing a Livetarget Saltwater Glass Minnow Baitball Popper or a Heddon Saltwater Spook for some vicious bites and incredible topwater explosions.  
Although there are a TON of different rod and reel options to choose from, most anglers opt for spinning gear (unless you're a fly fisherman) because of its versatility. 
Medium to medium light rods is preferred.  A 3000 series reel should be sufficient unless you expect to be in areas where the current or other factors favor a larger setup.  Many anglers prefer baitcasting setups for moving baits and topwater plugs.
A Special Resource for Saltwater Fishing in St. Augustine
Inshore fishing for redfish in St. Augustine is incredible, especially if you're set up with the correct tackle and equipment to give you the confidence you need on the water. 
Avid Angler, St. Augustine's Sporting Good Store is well-stocked with the best tackle, rods, and reels for fishing on the east coast of Florida. In addition, their professional staff is knowledgeable and friendly, with years of experience at their fingertips, ready to equip you with the best fishing advice possible.  
Visit Avid Angler before your next trip to take advantage of all they offer.  They'll point you in the right direction to make the most of your fishing experience in St.Augustine to hook up with and land plenty of east coast redfish!