Last Updated on April 26, 2022 by Eric Bonneman
Summertime is a great time to go fishing.  However, selecting the right baits for the most success during the hot summer months can seem overwhelming When it comes to inshore fishing, the options for baits are seemingly endless. 
Below, we will discuss some of the best baits for inshore fishing during the summer months. We'll also provide tips on choosing the right bait for your next fishing trip.
Summertime Baits For Inshore Fishing
Whether you're targeting redfish, trout, flounder, black drum, tarpon, or another species, read on for some helpful advice on which baits work best during the summer.
Live vs. Frozen Bait
Live bait and frozen bait work well for inshore fishing during the summer.  Both can be used effectively but may serve different purposes for coastal species. 
Live bait is always a popular choice for inshore fishing, and there are plenty of options to choose from. For example, live shrimp and sand fleas are a favorite among anglers targeting redfish, seatrout, and flounder.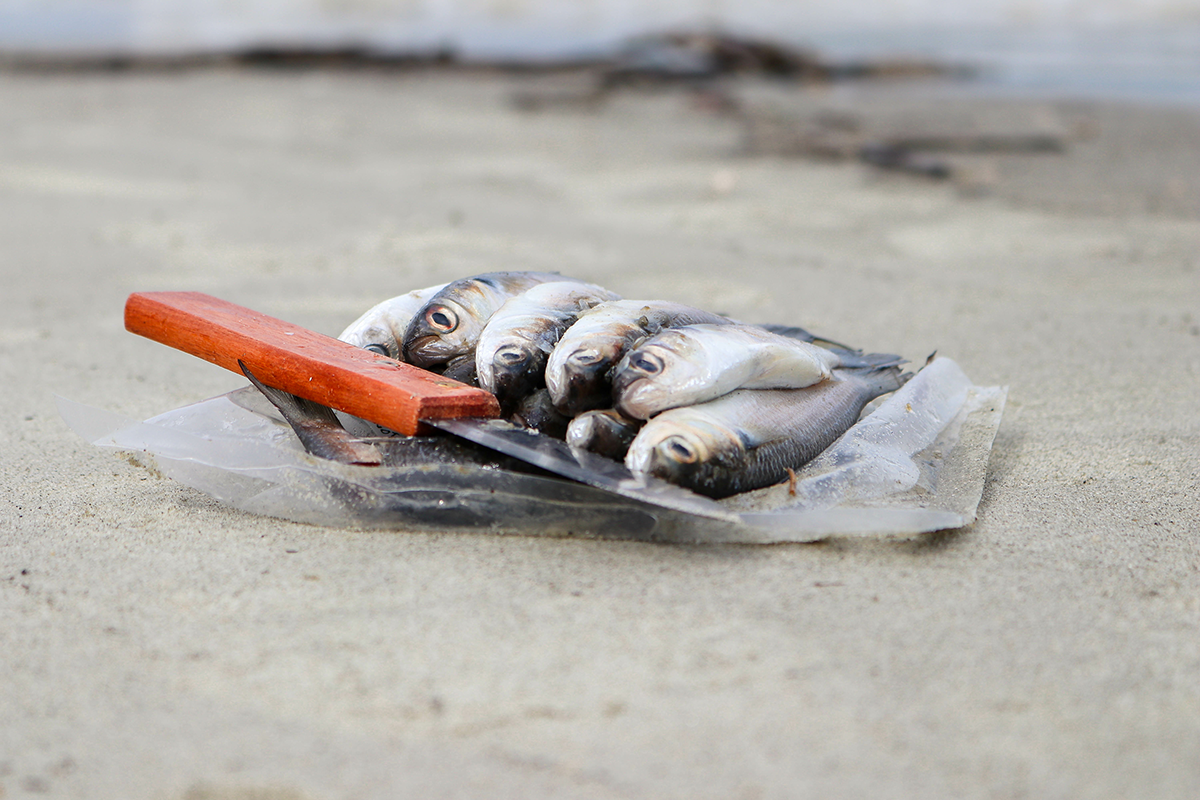 Live crabs are also a good option for these species, as well as black drum and tarpon.  If you're targeting tarpon in particular, be sure to include live mullet as one of your baits for the day.
Frozen baits are also a great option, and they can be just as effective as live bait. Squid, shrimp, crabs, and sandfleas are all popular frozen baits for inshore fishing and work well for targeting almost all fish species. Mullet is another good frozen bait choice, and it's especially effective for tarpon fishing.
Keep it Fresh
No matter what type of bait you choose, keep it fresh.   
If you're using live bait, keep it in a live well to ensure that your bait is still thriving and full of energy when you're ready to use it.  If you don't have access to a live well, use a container like a cooler or 5-gallon bucket outfitted with a portable aerator to ensure that your bait stays alive.  
Frozen bait should be kept on ice and in a cooler.  If you're using frozen bait, make sure to thaw it out so that it's not brittle when you are ready to use it.  Thawed-out bait is also easier to cut and hook.
Where to Find Bait in St. Augustine
Are you looking for a bait shop that can hook you up with the best live and frozen bait for summer inshore fishing? Look no further than Avid Angler of St. Augustine.
Stop by Avid Angler to get stocked up for your next fishing adventure.  Avid Angler is loaded with a wide variety of live and frozen bait options for you to choose from.  Additionally, their staff is knowledgeable and experienced, so they can give you the best local advice on which baits to choose to make the most of your trip.
Come see Avid Angler or give us a call so you can be sure to have the best baits for your next inshore fishing trip this summer!