Last Updated on November 9, 2022 by Eric Bonneman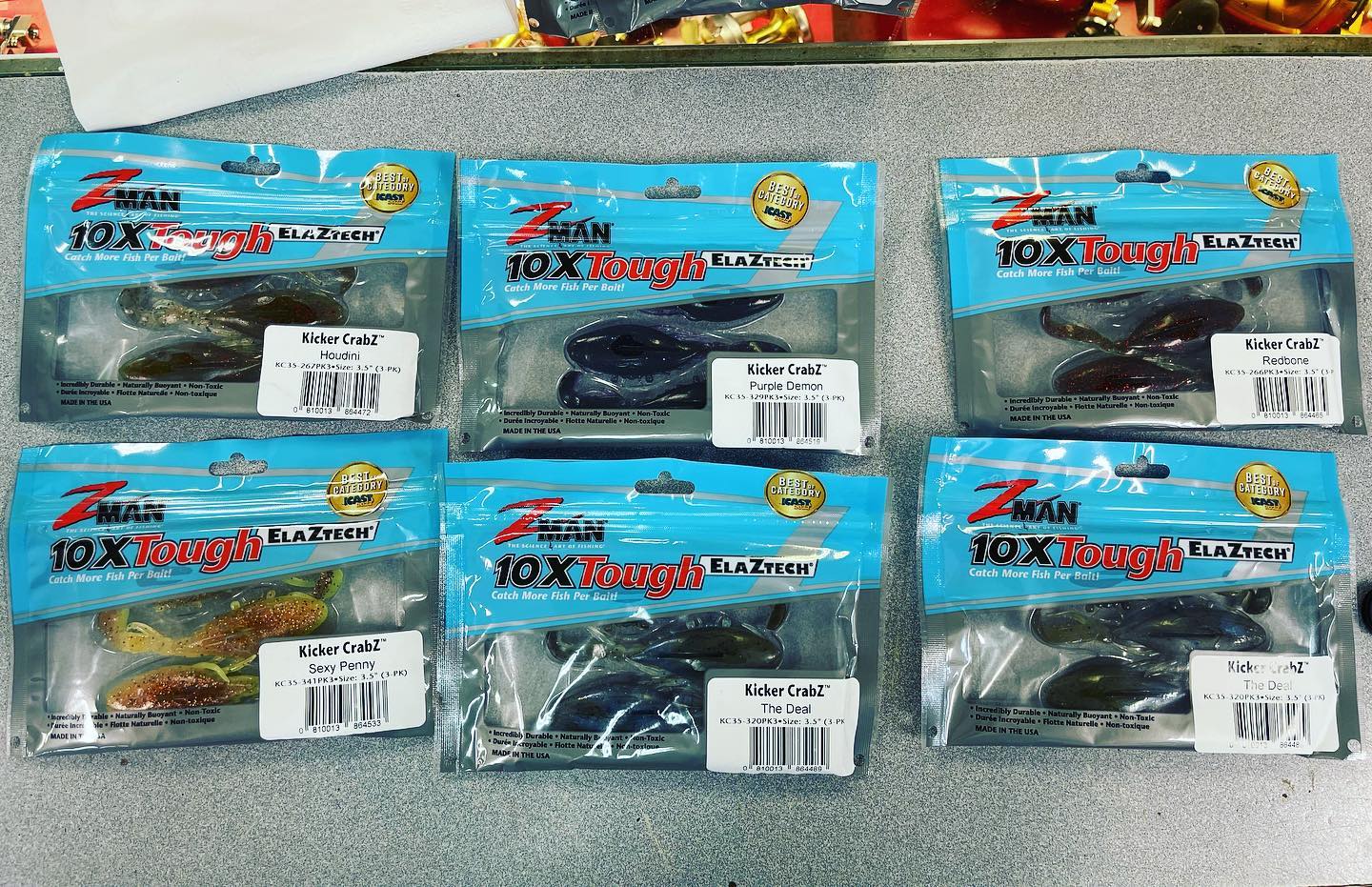 If you are looking for a fishing adventure in Jacksonville, Florida, look no further. The Jacksonville area is brimming with fish, and with the right bait and lure, you can reel them in all day long. We will discuss three baits and three lures perfect for Jacksonville inshore fishing. So, please put on your fishing hat, and let's get started!
Jacksonville Fishing
Are you looking to land your next big trophy? Then come to Jacksonville, Florida – home of some of the best inshore fishing in the country. No matter what time of year you visit, there's always something biting, from Redfish and Flounder to Tarpon and Sharks. And with top locations like St. Johns River, the Intracoastal Waterway, and Mill Cove, you're sure to find the perfect spot for a successful day of fishing. Live bait, artificial jigs, and lures are all popular choices here, so you're sure to find success no matter your preferred method. Let's investigate some popular bait and lure options perfect for your next Jacksonville fishing expedition!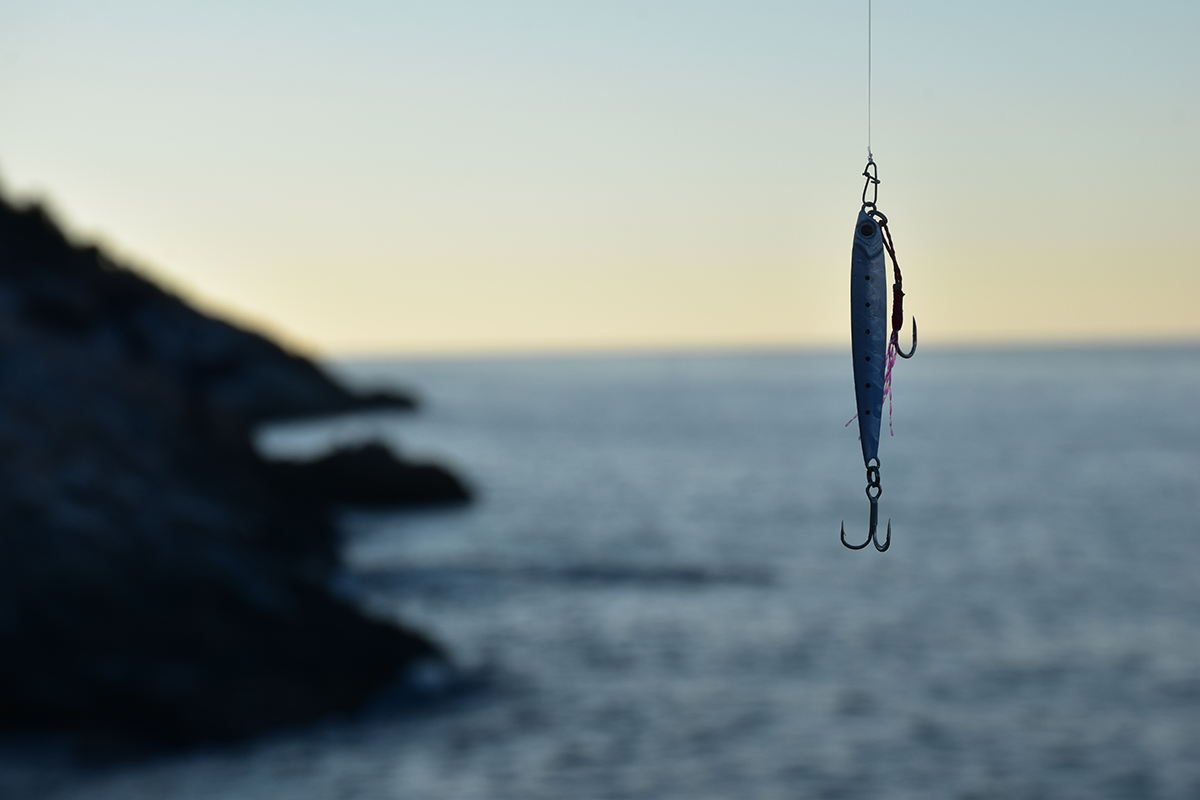 Baits
When it comes to bait, there are two different options: live and dead bait. Live bait is self-explanatory; dead bait can be cast whole or cut the bait. Some popular choices for baits include: Live/Dead Shrimp, Crab, and Finger Mullet.
Live/Dead Shrimp
Shrimp is a versatile and popular bait, often used for saltwater fishing. They can be alive or dead, fresh or frozen, and small or large – making them ideal for various fishing scenarios. In Florida, one of the most common ways to fish with shrimp is to use a small 1/0 or bait hook and allow the shrimp to swim freely. This method is ideal for live shrimp, as it helps keep them alive longer. The hook is typically placed through the tail section for dead or frozen shrimp.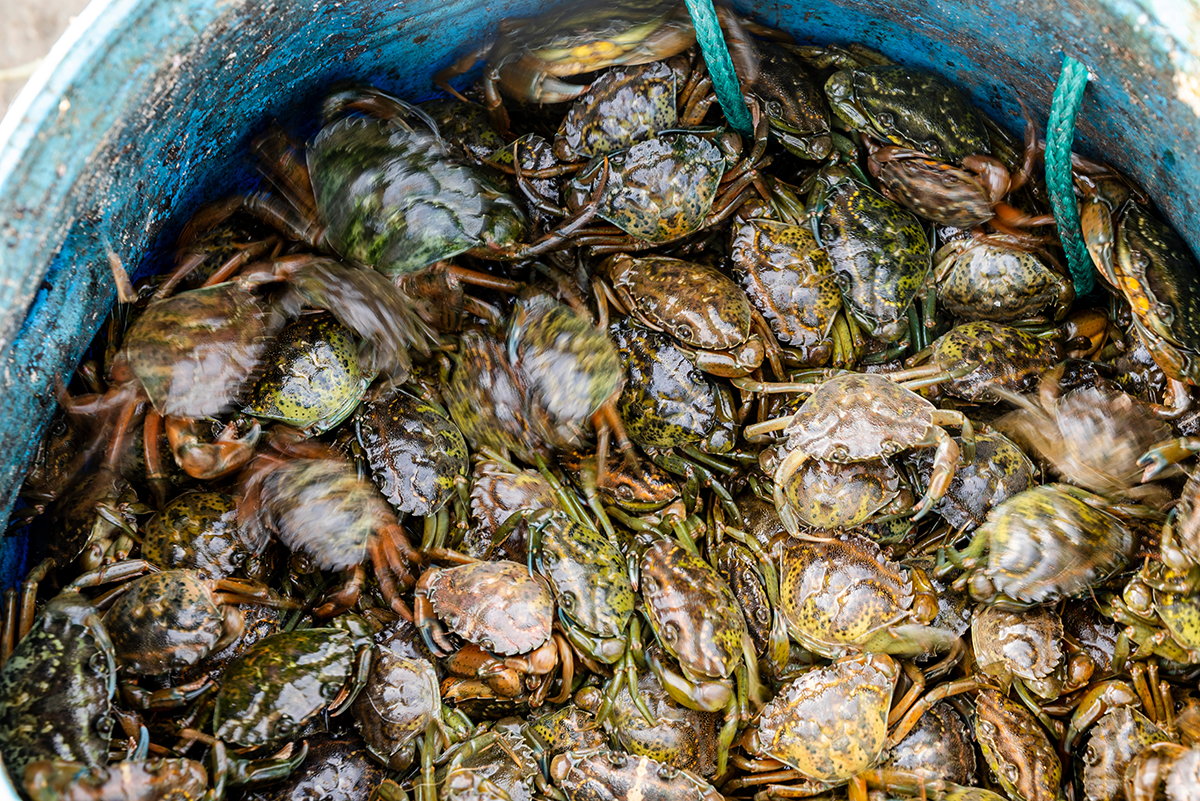 Crab
You are hooking a crab as bait is a great way to catch fish, especially redfish. There are several ways to connect a crab, but the most common is using a 1/0 hook or a number 1 bait hook for small crabs. To join the crab, you need to hold it facing the inside of your hand with your thumb on the bottom and two fingers on top to grip it firmly. The crab's two back legs will be out in front of you. You can poke a hook through any area between the two back legs. Once the theme is through, place the hook point on the underside, just inside one of the two middle legs, and push the barb barely out of the upper shell. The barb should barely exit the upper body. With this method, the crab will stay alive and be a delicious treat for the fish you are trying to catch. Hooking crabs to a jig head is also a popular option. Live crab is a perfect option for fishing!
Finger Mullet
There are several ways to hook a finger mullet, whether live or frozen. The most common way is to catch the fish in the mouth, allowing it to swim through the water as you reel it in or troll. Another way to catch a fish is to run the hook from the chin of the fish through to the nose straight up from the chin. This will seat your turn behind the mouth, so the fish goes through the water straight as if swimming. If the bait fish is alive, it will swim because this method does not kill them. This is an excellent option for those who want to keep their bait alive and swimming for as long as possible.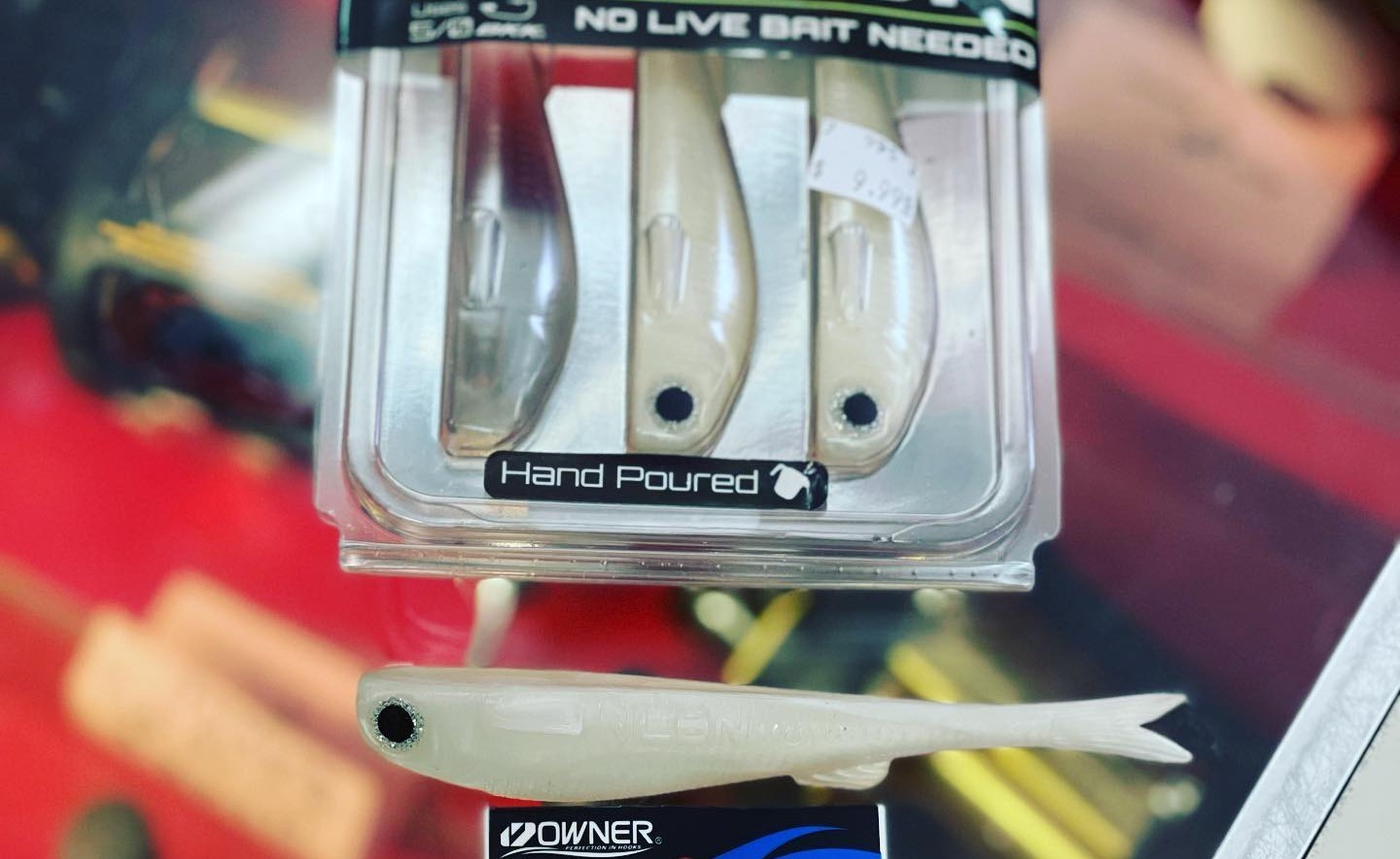 Lures
When choosing effective fishing lures and baits for Florida, you don't need a lot of different lures. From target species to location and time of year, many aspects can change what type of lure you'll be using. That said, you'll want a wide selection of lures so you can have what you need to get the job done. An excellent way to identify lures is to categorize them based on their functions and how they are implemented. Three popular lures include Topwater, Soft plastics, and suspending twitch baits.
Topwater
There's nothing quite like fishing with topwater lures. It's possibly the most enjoyable fishing you can do, and it's also exhilarating. The anticipation of a fish striking your lure is electric, and when it finally happens, it's a rush like no other. Topwaters are typically used in the early morning or the late evening when water conditions are at their calmest and surface feeders search for prey. These lures are designed to attract fish by producing different water disturbance patterns, flash, vibration, and sound. Color is also an essential factor to consider when choosing a topwater lure. For example, the Silver Mullet color works well during Florida's mullet run. At other times, light colors will do well when the waters are clear, and darker colors, such as the Black Shiner, work best when the water is deep blue or murky. No matter what you choose, fishing with topwater lures is a rewarding experience.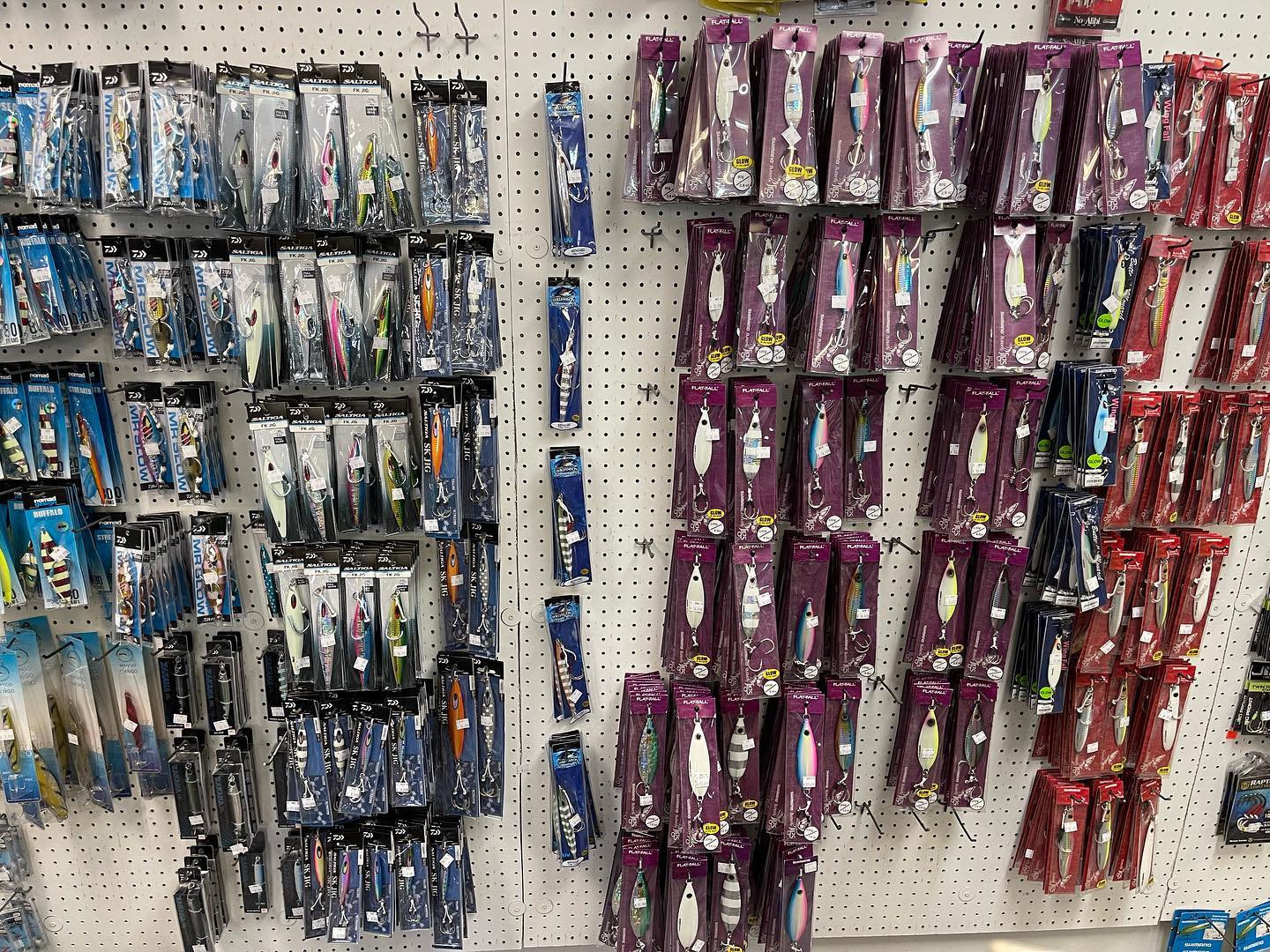 Soft Plastics
Soft plastic baits are an essential part of any angler's arsenal, particularly in Florida, where they can target a wide range of game fish. These lures are designed to perfectly mimic the appearance and movement of various types of forage, making them highly effective at enticing strikes. Moreover, soft plastic baits can be used in various rigging configurations to suit different fishing situations. Whether you're fishing in deep water or in shallow estuaries, a soft plastic presentation will help you put fish in the boat. As any experienced angler knows, soft plastics are a versatile and indispensable tool for anyone serious about fishing in Florida.
Suspending Twitch Baits
If you're looking for a lure that's effective in cold weather and great for covering shallows, suspending twitch baits are a great option. The key with this lure is to get it in front of the fish's face and let it sit there. They're not the best for search baits, but they can be highly effective if you know where the fish are. The twitches make the lure look like an injured baitfish, appealing to predators. Plus, the flash from the lure is also attractive to fish. So if you're fishing in Florida, suspending twitch baits are worth trying.
In Florida, with virtually endless locations and species of fish to target, and there are infinite fishing combinations and styles. If you're looking for your best bet and a good place to start, consider looking into these options we've discussed. You can find these options and more at Avid Angler. Come by and check us out; we will surely have any of your fishing needs!