Last Updated on April 11, 2022 by Eric Bonneman
Summer is an excellent time to bass fish in Florida. The weather is hot, and the fishing is even hotter! This article will discuss the basic setup you need for a successful day of summer bass fishing in Florida. We'll also give you some tips on what lures and baits work best this time of year. 
Summer Bass Fishing In The Sunshine State
Read on for some helpful information that will help you catch more bass this summer in the Sunshine State, home to some of the best bass fishing in the world!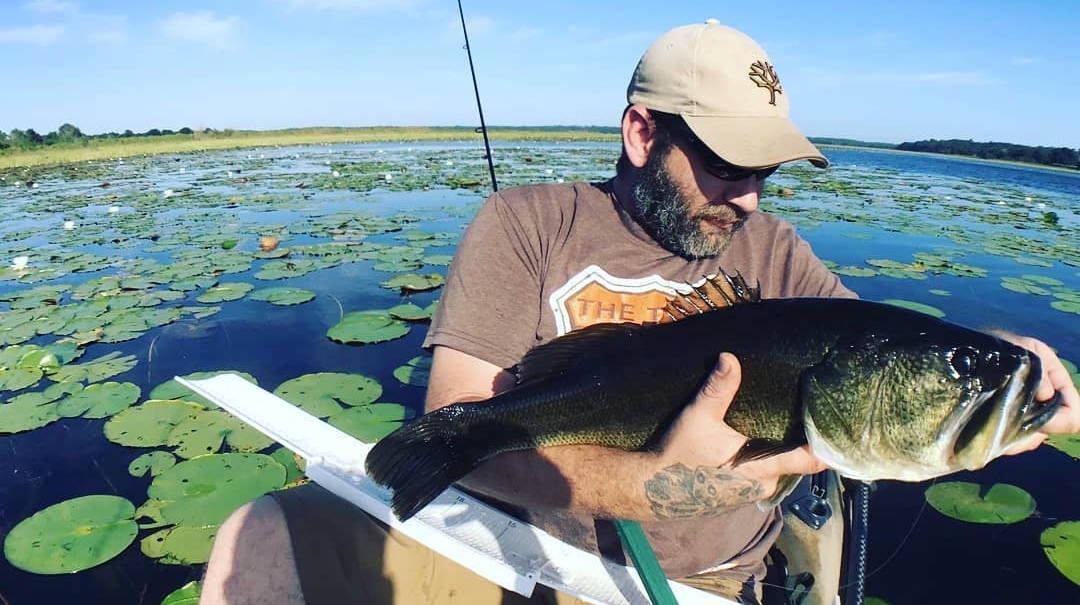 Lure Selection for Summertime Success
It's critical to have the tools to effectively fish in the unique habitat that you'll encounter in Florida.  
Bass are cold-blooded, so water temperature changes can profoundly affect where bass live in the summertime. This change has a direct impact on lure selection. They react to the change in conditions by seeking stability in a couple of different ways.  
One way they adapt is by heading to deep water structure where they can find a more stable environment. They'll head for offshore water setting up on underwater structure like points, ledges, or other significant contour changes. Try targeting these kinds of places with topwater presentations early in the day for a great morning bite. As the sun gets higher and brighter, slowing down is key.
Carolina rigs or a texas-rigged worm are great ways to elicit a bite from a finicky hot water bass. Bass become more active in cloudy conditions, so be ready with a faster-moving presentation like a rattle trap if conditions present.
In shallow water, bass will move tighter to cover that provides them with a shady spot to lie in wait to ambush prey. Some of their favorites are docks, matted vegetation, lily pads,  overhanging trees, and timber. Punch baits (soft plastics with a heavy weight) are a huge player for matted vegetation during the hot summer months in Florida.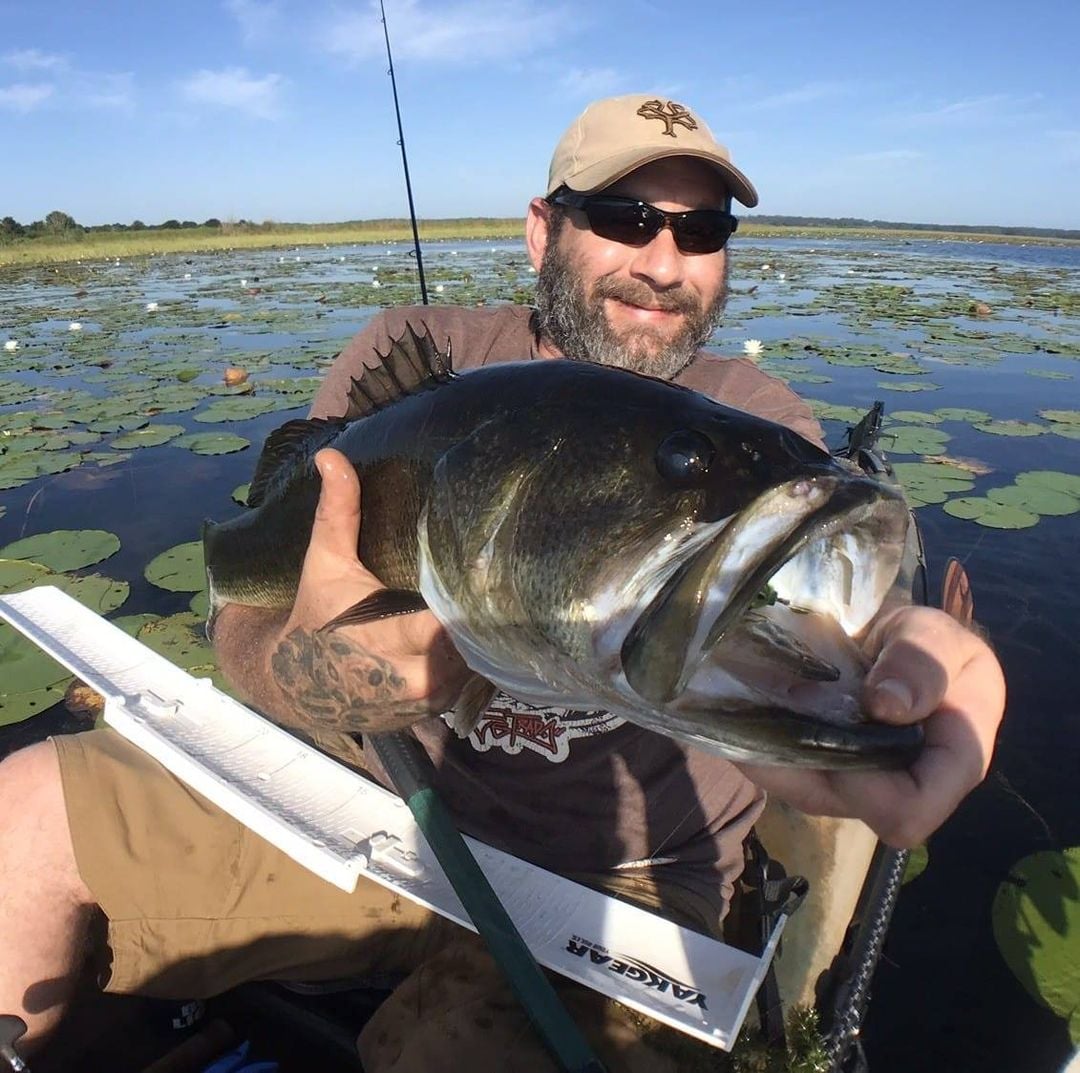 Skipping docks and overhanging trees with an unweighted stick worm is extremely effective to reach bass tucked back into deeper shade settings.   Lily pads seem to always produce bass here in the summer. They can be fished with a texas rigged worm or stick worm rigged with a small bullet head weight to target small holes in the pads.
Frogs are a go-to option for many Florida anglers during the summer and are particularly effective in heavier cover like thick pad fields or matted vegetation. They are virtually weedless and can be tossed into almost any thick cover setting without fear of getting stuck. Even better, bass LOVE them, especially those buried in heavy cover during the high summer heat.
What About Live Bait?
Simply put, live bait usually outfishes artificial lures in Florida. The bait of choice here is shiners. They're called "bass candy" for a reason. Bass absolutely love them and simply can't resist.
Basic Rod and Reel Setup
In Florida, anglers should be ready to fish in a variety of settings to have the best chance of success.
Although there are seemingly endless options, a baitcasting rod and reel combo is universally accepted as the best setup for bass fishing in Florida. A medium to medium-heavy rod with a baitcasting reel (gear ratio – 6:2:1) is a good place to start.
Spinning reels certainly have their place in bass fishing, too, especially with lighter lures, so if you can swing it, then it's ideal to have both a baitcaster setup and a spinning reel combo.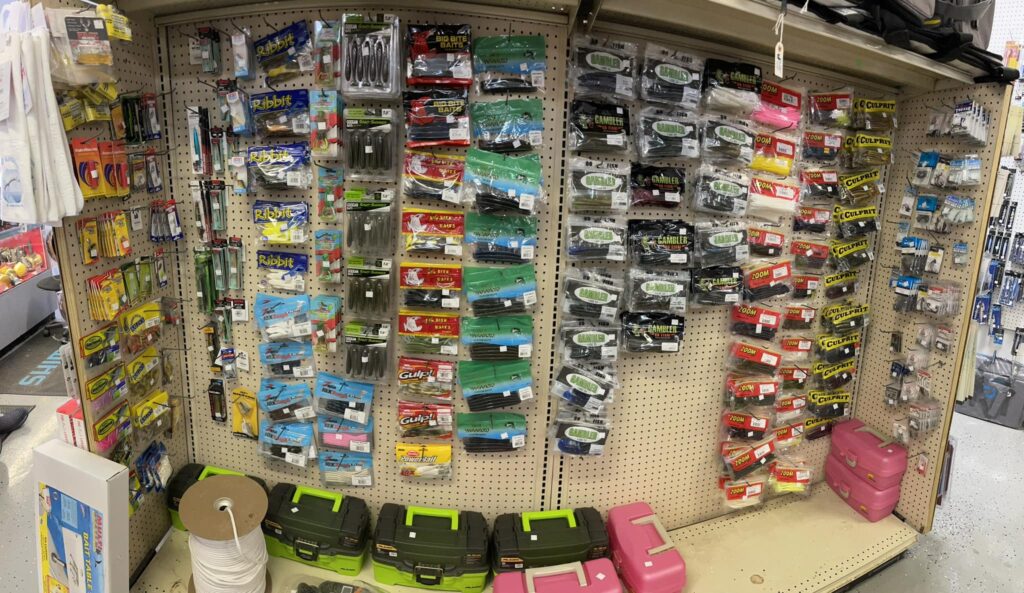 Avid Angler of St. Augustine
Florida is home to the best bass fishing in the world, and we've got the right tools to get you in on the action. Whether you're a beginner or an experienced fisherman, we have something for everyone. We have everything from rods and reels to lures and line. Plus, we have expert advice from our team of experienced anglers so that you can hit the water prepared for anything.
With quality gear from Active Angler of St. Augustine, you'll be able to catch bass like a pro. We carry only the best brands in the business, so you can trust that our products will help you succeed on your next fishing trip.
Come in soon and find the perfect bass fishing gear to have the best chance at success on your next bass fishing adventure!