Last Updated on May 10, 2022 by Eric Bonneman
Are you looking to up your redfish game? Check out the following article for some redfish tips that will give you the edge next time you hit the water.
We'll cover everything from where to find redfish to what lures and bait work best for catching them. So whether you are a beginner or an experienced angler, read on for some helpful tips that will help you catch more fish!
One of the most important things to know when fishing for redfish is where to find them. They prefer shallow, inshore waters in areas that serve as feeding grounds for redfish and the prey that they feed on. Redfish are commonly found in and around vegetation like seagrass beds as well as mangroves and oyster bars. Redfish will also often congregate around man-made structures such as docks and piers, where they like to lie in wait for feeding opportunities.
Once you have found a spot to fish, choosing the right bait or lure is the next step. When redfish are feeding, they prefer small fish or crustaceans as meals. Therefore, lures that imitate these types of prey are very effective. Some of the best redfish lures include soft plastics, swimbaits, topwater lures, walking baits, spinnerbaits, and poppers.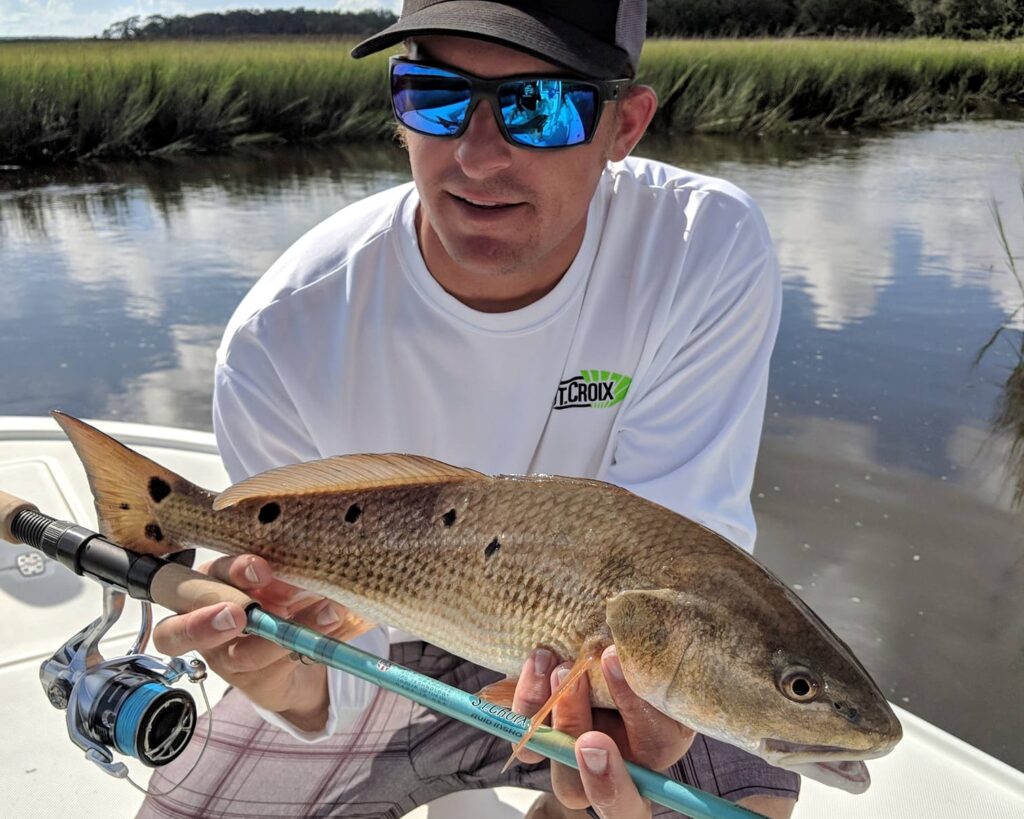 Live bait is always a good choice for targetting reds when it comes to getting bites. Some of the most commonly used live baits include shrimp, pinfish, crab, mullet, and whitebait. However, redfish will also readily eat dead bait, so don't be afraid to use cut bait or use frozen bait that has been thawed.
Finally, remember to follow regulatory agency guidelines for fishing closely. We're not opposed to keeping and eating redfish when the time is right. However, many redfish populations are currently being managed with catch and release regulations. By releasing redfish back into the ecosystem, you are helping to ensure that there will be fish for future generations to enjoy.
Visit Avid Angler Before Your Next Redfish Adventure
Love fishing for redfish?
At Avid Angler, we've got the bait and tackle you need to make your next trip a success. Our selection of lures, rods, and reels is large and diverse, so we have everything necessary for you to make the most of your fishing experience.
If you're not sure what to get, our experts can help you choose the perfect setup for your needs. Our knowledgeable staff is ready to help you choose the right bait and tackle for any fishing situation.
At Avid Angler, we know that fishing is more than a hobby – it's a passion, and we want to put you in the best position to catch fish.