Last Updated on January 27, 2023 by Eric Bonneman
For professional saltwater anglers, having the best gear makes all the difference. The G. Loomis GCX Inshore series rods are the perfect choice for such situations and anglers who demand superior performance.
These rods are engineered with the latest technology, giving anglers the ultimate power to lure inshore species such as redfish, snook, and sea trout into their catch. By combining balance and sensitivity, they offer an unparalleled fishing experience allowing anglers to stay one step ahead of their prey.
Advanced Technology for Superior Performance
Designed for the serious angler, the G. Loomis GCX Inshore series rods are truly in a class of their own. Featuring high-performance Graphite and blank composite construction, these rods provide superior strength and sensitivity, allowing for extended casting distance and improved precision when targeting fish.
This advanced technology not only enhances performance but also increases enjoyment – whether you are competing in a tournament or simply fishing with friends and family. The G. Loomis GCX Inshore series is ideal for seasoned and novice anglers looking to take their fishing game to the next level.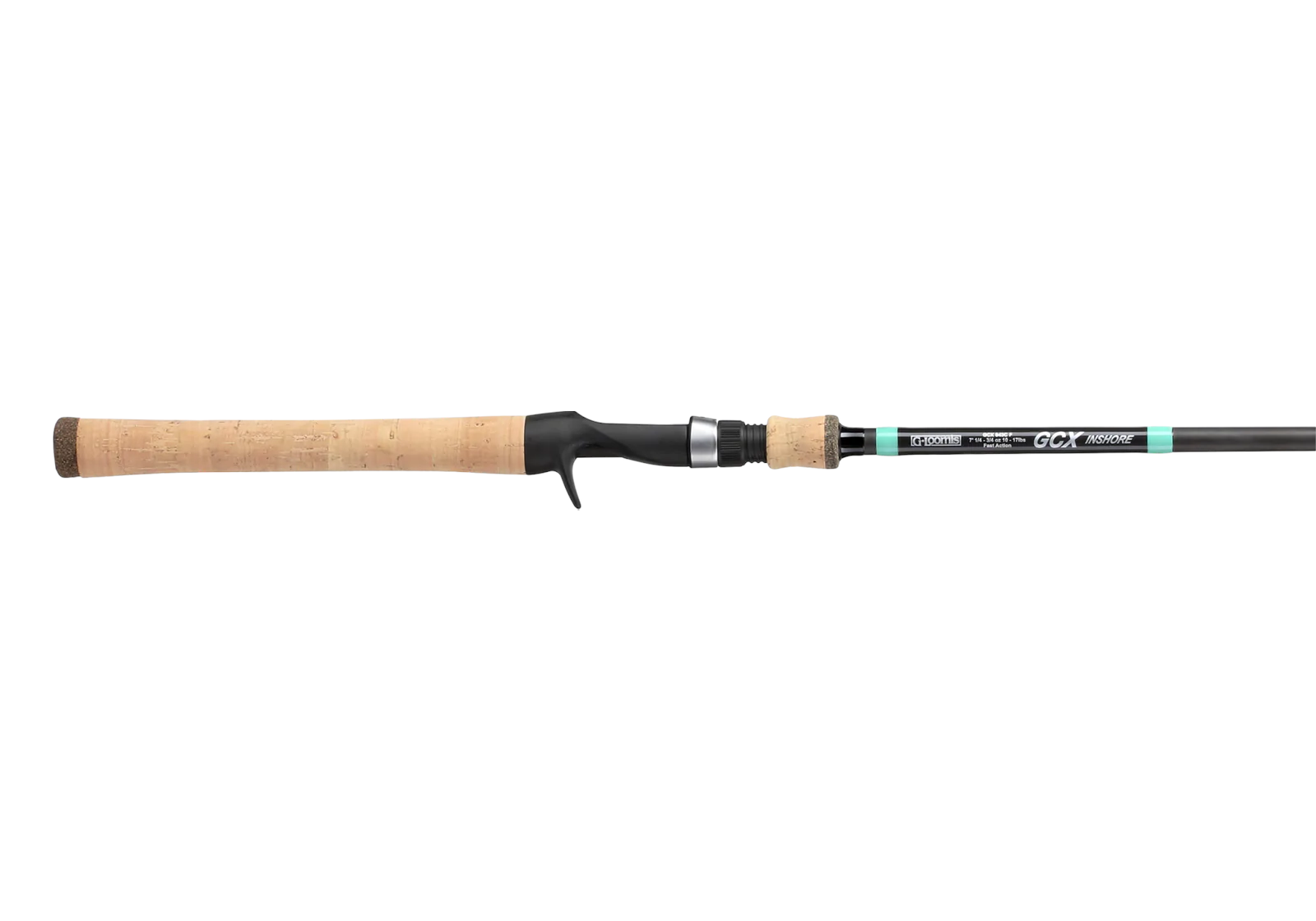 Versatility at its finest
The G. Loomis GCX Inshore series rods offer an impressive assortment of models to make your next fishing excursion a success. The vast selection allows you to find the perfect rod that meets your individual casting style and preferences.
Varied power and action ratings ensure that whether you're slide bobbing or pitching lures into heavy cover, you can select the model that will be most effective for your technique. Moreover, whether you are fishing fresh or salt waters, a G. Loomis GCX Inshore rod is precisely designed for success in any environment. Whether it's live bait or artificial lures, the G. Loomis GCX Inshore series is ideal for whatever challenge lies on the water.
Rugged Durability for Long-Lasting Use
The G. Loomis GCX Inshore series of rods is a perfect choice for anglers that want quality and longevity while they practice their passion. Not only do they provide advanced technology with features that enhance your fishing experience, but these rods are designed to withstand harsh saltwater environments.
Even with extended use, you'll get years of comfort from the cork handles that deliver an excellent hold on the rod. The guides are crafted using up-to-date materials for superior durability. Whether you're a casual or a more serious angler, G. Loomis GCX Inshore series rods can assure you that your rod will be there when needed.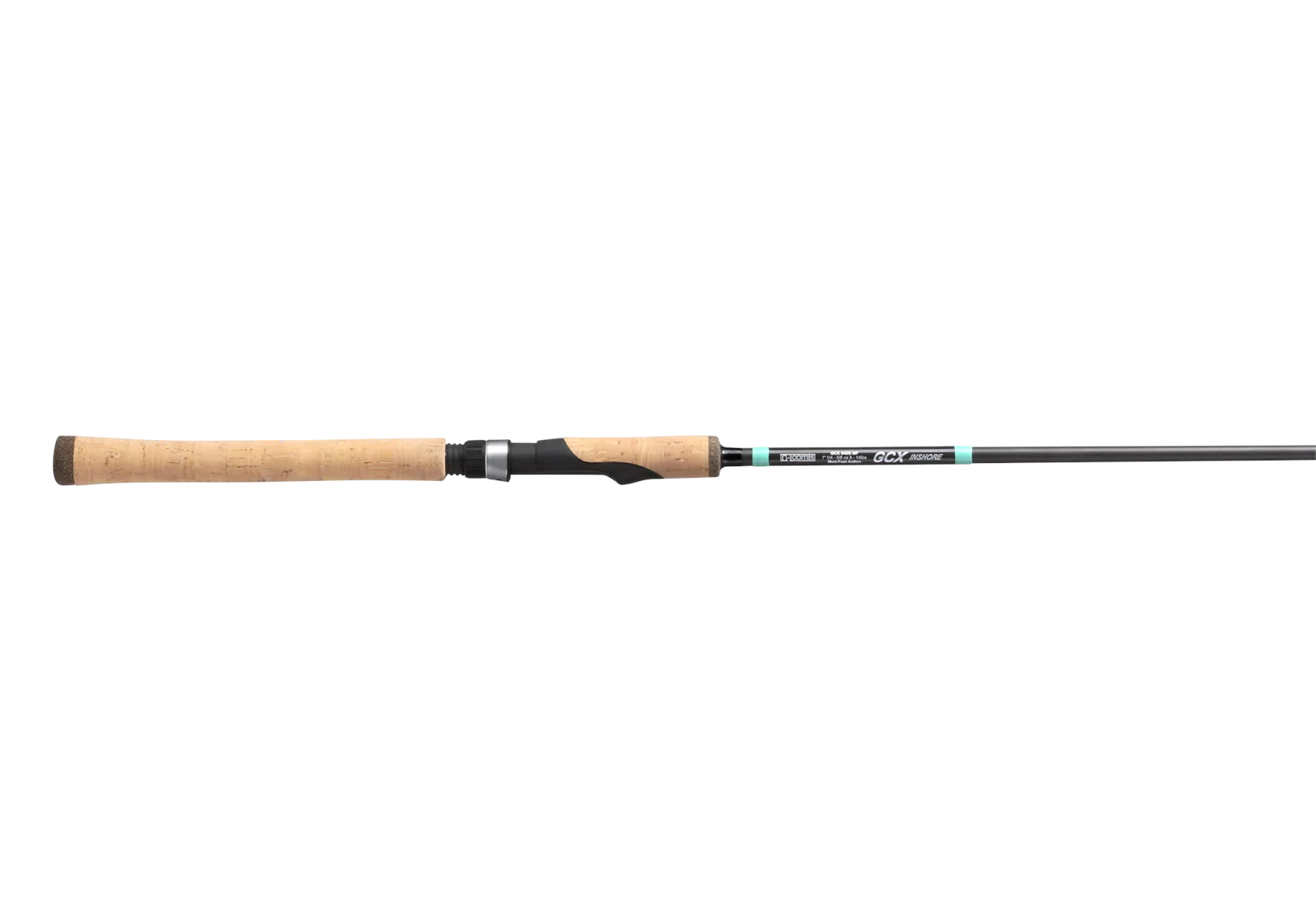 Experience the Difference with G. Loomis GCX Inshore Series Rods
If you're looking for an edge in saltwater fishing, the G. Loomis GCX Inshore series rods are a must-have tool. Known for their advanced technology and rugged durability, these rods offer anglers greater versatility when out on the water. Not only that, but with their ergonomic design, they provide maximum comfort and strength when you need them most.
With all these features to benefit from, why not come into Avid Angler and get your own G. Loomis GCX Inshore series rod? Experience the G. Loomis difference and ascend your fishing game to the next level of excellence; come in or contact us today!