Last Updated on May 6, 2023 by Eric Bonneman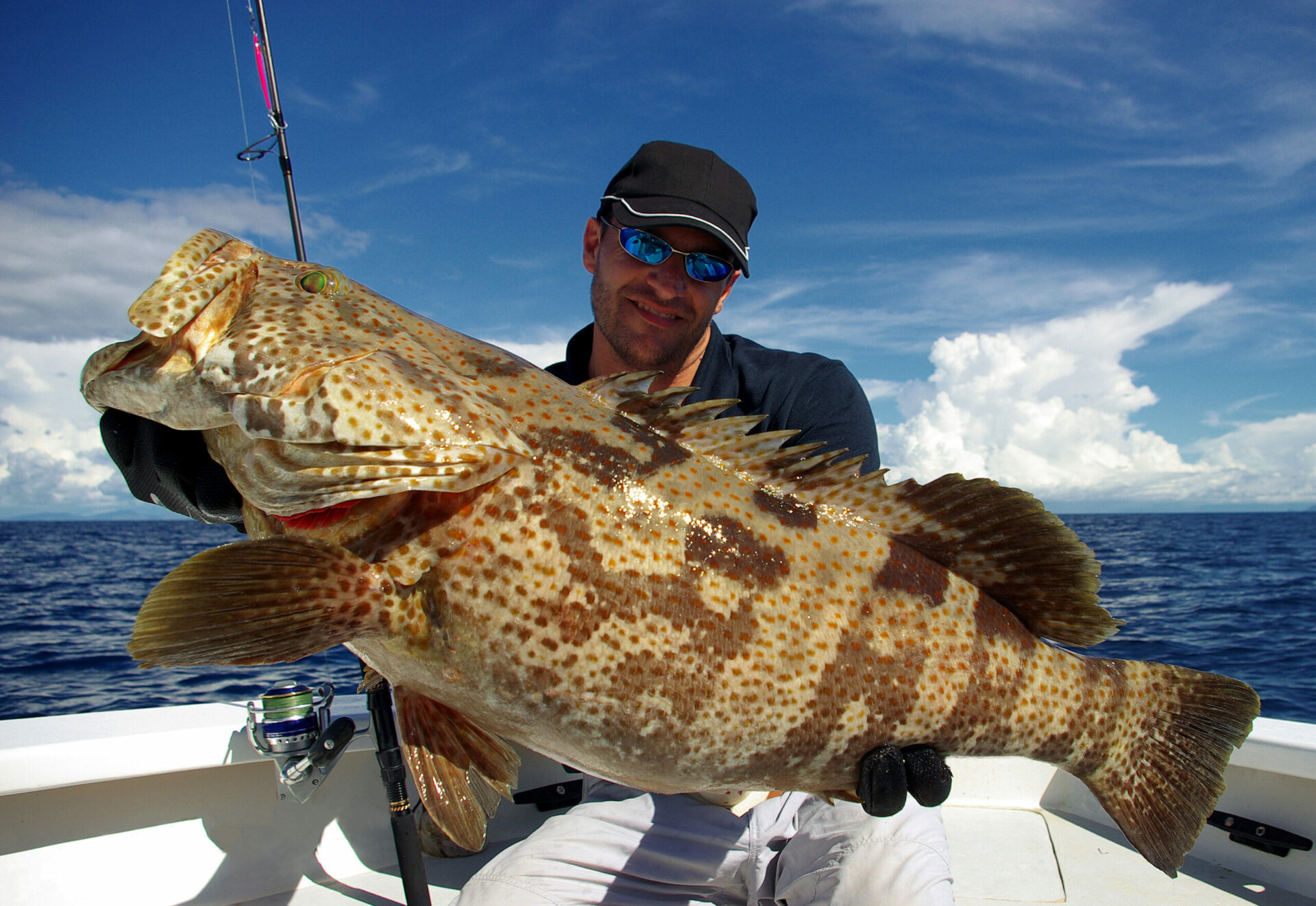 As we enter May and the weather warms up, it's time for anglers in St. Augustine and along the Northeast Florida coast to prepare for the exciting Atlantic grouper season. With abundant species to target and the thrill of reeling in a hefty catch, the grouper season is a favorite among local and visiting fishermen. Here's an overview of the grouper species, the best times to fish for them, and how to gear up for a successful season while adhering to the Florida Fish and Wildlife Conservation Commission's (FWC) regulations.
Overview of Grouper Species
Grouper is a term used to describe various species of fish belonging to the Serranidae family. In the Atlantic waters around St. Augustine, you'll most commonly encounter gag grouper, red grouper, scamp, and black grouper. These bottom-dwelling fish are known for their large, robust bodies and powerful jaws, making them a challenging and rewarding catch for anglers.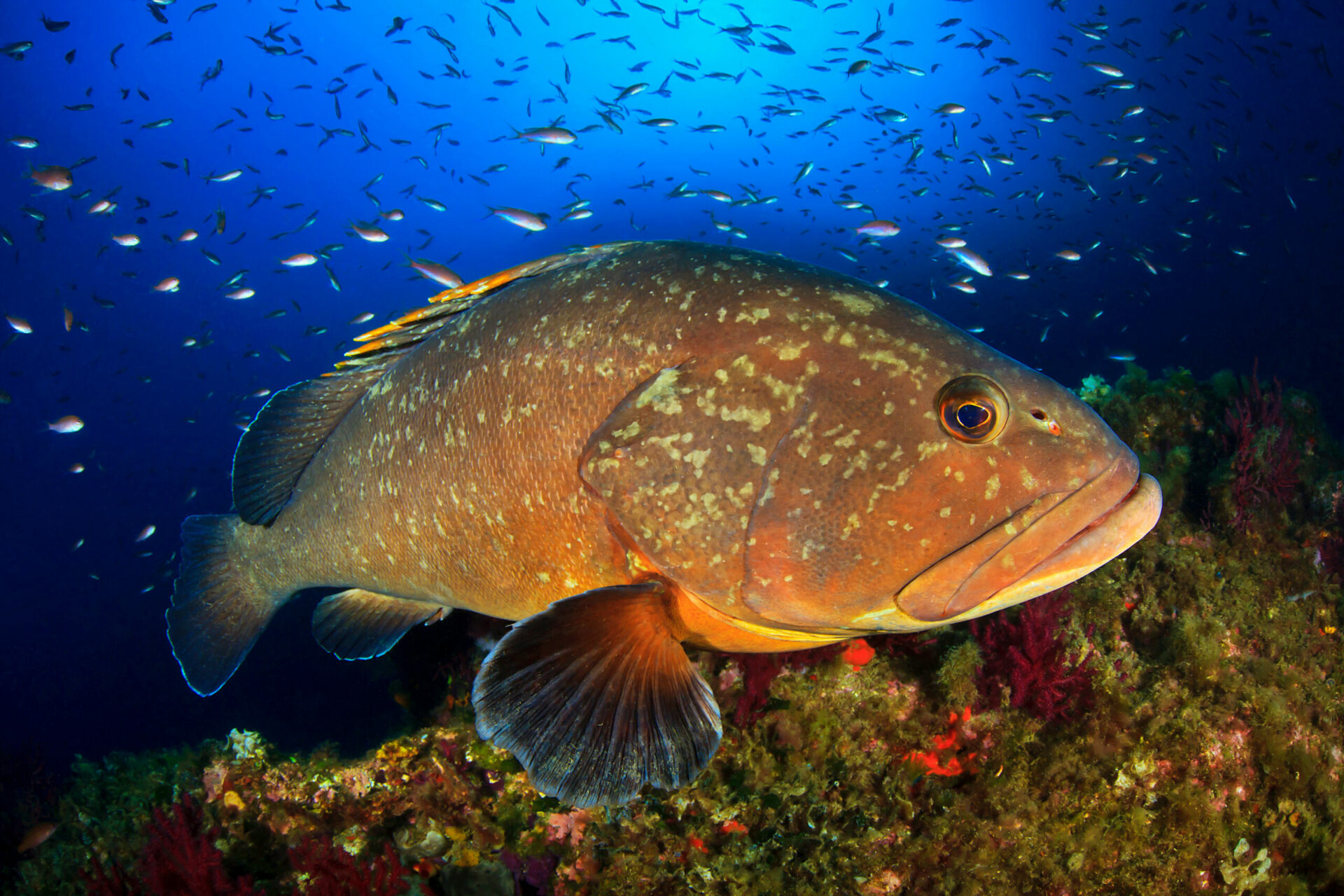 Grouper Season and Regulations
Grouper season in the Atlantic waters of St. Augustine generally starts on May 1st and runs until December 31st, providing ample time for anglers to target these sought-after fish. However, it is crucial to be aware of and adhere to the specific FWC regulations that apply to each grouper species regarding size limits, bag limits, and gear requirements. For example, anglers are allowed to possess or harvest no more than a total combination of three grouper/tilefish species per person per day.
Some of the commonly targeted species and their respective regulations include:
Gag and black grouper: Minimum size limit of 24″ total length (TL); daily bag limit of one gag or black within the three grouper aggregate; season open from May 1st to December 31st.
Red and scamp grouper: Minimum size limit of 20″ TL; up to three per person within the three grouper aggregate; season open from May 1st to December 31st.
It's essential to stay informed on these regulations to ensure the sustainability of the fishery and allow for enjoyable seasons in the future.
Preparing for the Grouper Season
To maximize your chances of landing a trophy grouper, it's essential to have the right gear and tackle. Heavy-duty rods, strong reels, and sturdy lines are necessary to handle the powerful fights these fish are known for. Circle hooks, in particular, are recommended for grouper fishing, as they promote a higher catch rate and a safer release for undersized or unwanted catches.
Additionally, having the appropriate bait is crucial. Live bait such as pinfish, grunts, or squid can be particularly effective in attracting grouper, while various artificial lures can also produce good results.
Gear Up and Fish Responsibly
As you prepare for the 2023 Atlantic grouper season in St. Augustine, make sure to gear up with the appropriate equipment and stay informed about the FWC's regulations to make the most of your fishing experience. One way to ensure you're well-equipped for a successful season is by visiting Avid Angler, a local tackle, and sporting goods store in St. Augustine that offers a wide range of rods, reels, tackle, accessories, and hunting gear. The knowledgeable staff at Avid Angler will be more than happy to guide you in selecting the right gear and provide valuable tips for a memorable fishing adventure; check us out!