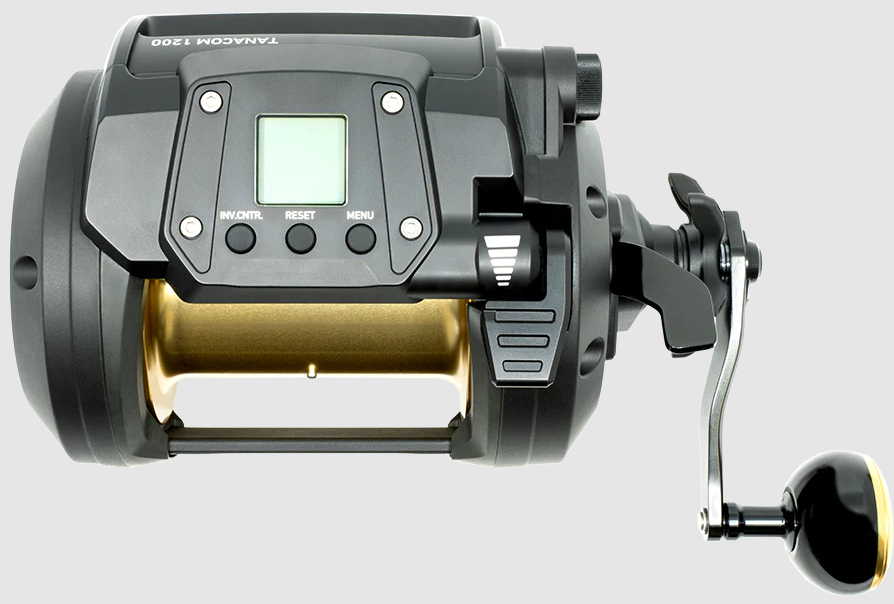 Looking for an easy-to-use power assist reel that can take on big fish? Look no further than the Daiwa Tanacom 1200. This reel is designed for fishermen, with features that will make landing your catch a breeze.
This reel is built tough and can handle big fish with ease. It also features an easy-to-use drag system that is perfect for novice anglers. It also has various unique features that make it easy to use; let's go over those features and more!
Daiwa Tanacom 1200
The new Tanacom 1200 is the biggest and most powerful electric fishing reel in the Tanacom family. It can hold an impressive 1,100 yards of 80-pound-test line and a maximum drag of 50 pounds. The reel also has a 30 percent faster retrieval rate and 20 percent more power than its predecessor, the Tanacom 1000. The most significant improvement on the new model is the motor placement and gearing system, which makes for a smoother and more efficient operation. The Tanacom 1200 will help you land the catch of a lifetime.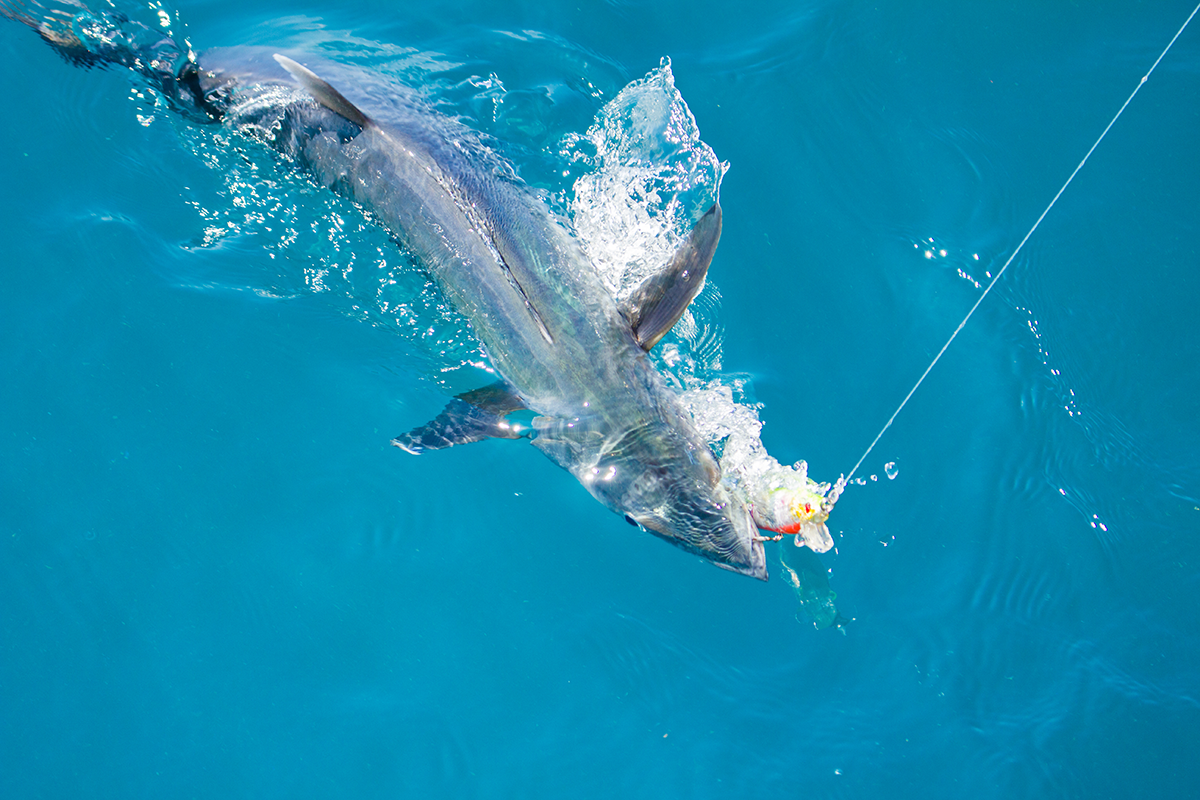 Dependability
The all-new Tanacom 1200 features a compact design that houses the motor and new gearing inside the spool. This advanced engineering design allows the same dependable motor to generate even more power, speed, and efficiency. The reel also features a rigid frame, side plates, and repositioned bearings that see less water exposure. As a result, the reel is high-speed, powerful, smooth, and saltwater tough. With its outstanding performance and compact design, the Tanacom 1200 is a sure choice for anglers.
Features
Aluminum Body: The Tanacom 1200 has an aluminum body that is both lightweight and incredibly strong. Aluminum is an ideal material for fishing reel construction due to its strength and resistance to corrosion. The light weight of the aluminum body makes the Tanacom 1200 easy to handle, while the strength of the aluminum ensures that it will stand up to years of use.
JOG Power Lever: The Tanacom 1200 features a JOG Power Lever that allows instant, variable speed and power adjustment with just one finger. This makes it easy to adapt to changes in the fish bite or conditions without taking your hand off the rod.
Line Counter: The Tanacom 1200 has a line counter, letting you know exactly how much line you have. This feature has never been easier to drop your back down to the proper depth. With the Line Counter, you can easily stay on top of your game and ensure you get the most out of your equipment.
Metal Ball Knob: The Tanacom 1200 has a metal ball knob for optimal rotation balance and functionality. Providing maximum contact between the handle knob and hand, ball knobs are designed for precise rotation. By ensuring that the contact area is maximized, the Tanacom 1200 provides an enjoyable angling experience.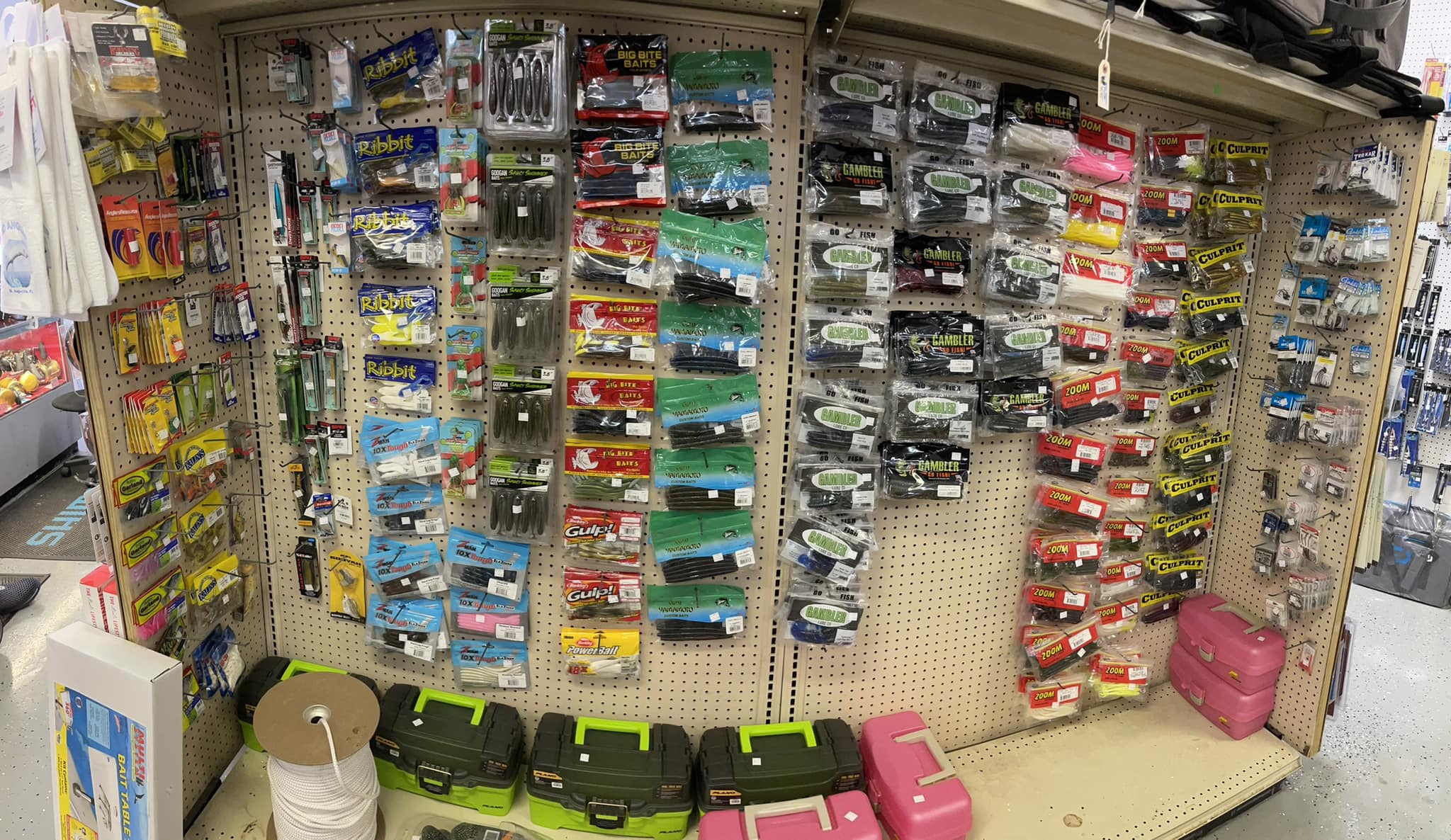 Get Your Own Today
Avid Angler is proud to be Northeast Florida's go-to destination for high-quality fishing gear. We carry a wide selection of rods, reels(like The Daiwa Tanacom 1200 Power Assist Reel), lures, and hooks to meet every angler's needs, from the experienced pro to the casual weekend warrior. Whether targeting largemouth bass or redfish, we have the right gear to help you put fish in the boat. And our knowledgeable staff is always on hand to answer any questions you may have. So come on to Avid Angler, and let us help you prepare for your next fishing adventure!