Last Updated on June 27, 2023 by Eric Bonneman
Shimano, Penn, Daiwa, Tsunami, Accurate, Okuma, and Van Staal: the titans of tackle. These names are no joke in the fishing world—they've earned their stripes and then some. Stay tuned as we explore the hallmarks of some of the leading reel brands and detail the unique attributes that might make them the perfect choice to add to your angling arsenal.
As a live bait and tackle shop that's dedicated to serving the needs of Northeast Florida, Avid Angler not only offers an assortment of reels from top manufacturers but also provides fishing reel repair in St. Augustine. We can handle anything from routine maintenance to complex repairs, ensuring your gear performs at its best when you're out on the water.
Now, let's take a closer look at what sets each of these reel makers apart from the shoal:
Shimano: The Epitome of Japanese Precision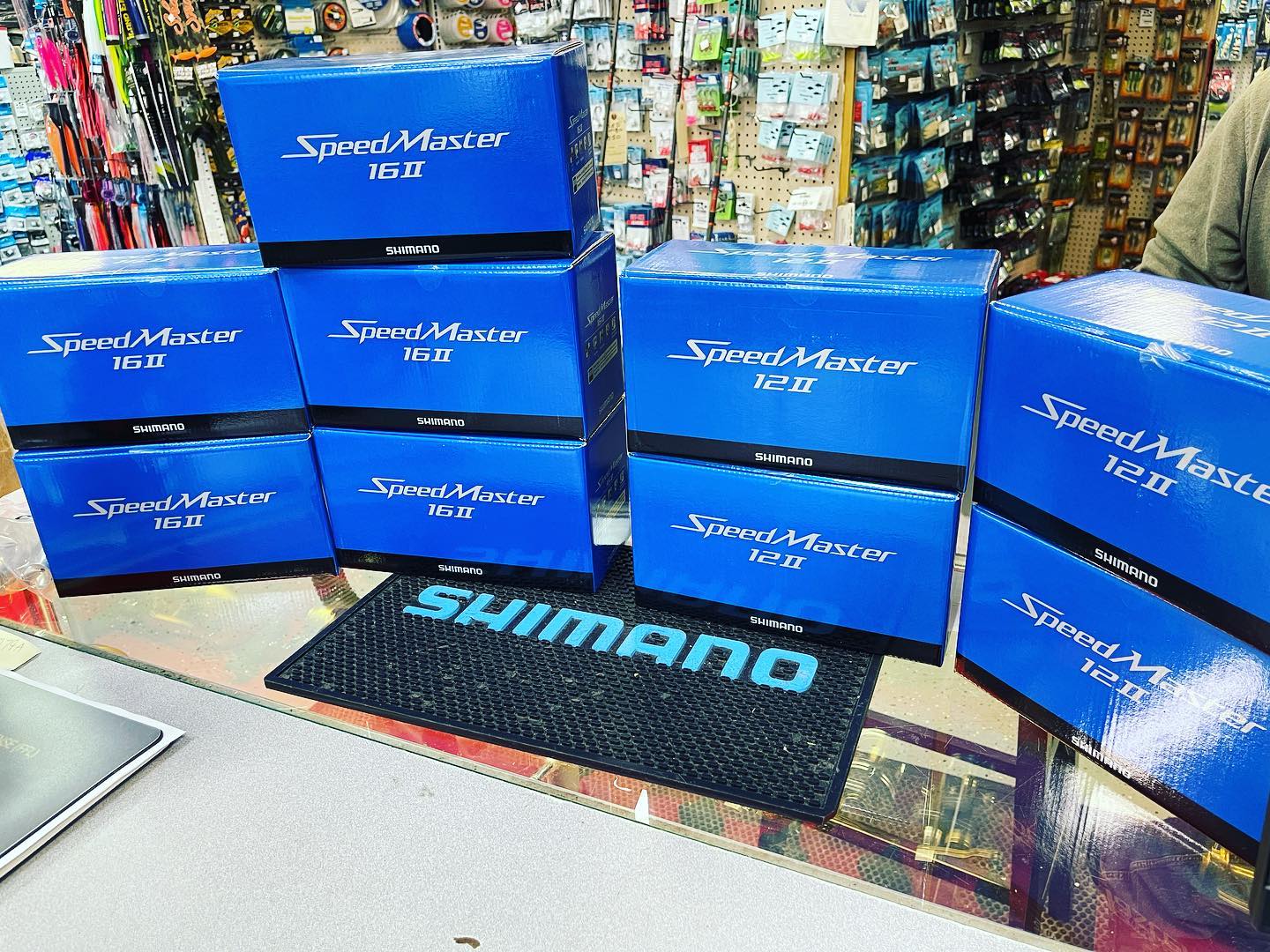 Craftsmanship and Technology
If you've ever had the pleasure of casting a Shimano, you'll know what I'm talking about when I mention their seemingly flawless engineering. A leading name in both the fishing world and the cycling word (oddly enough), they stand out with their dedication to innovation and precision. With a range of reels including the popular Stella, Stradic, and Curado series, Shimano offers a diverse set of tools for any angler. Their reels are known for features like:
Hagane Body: This is a metal body with high rigidity, eliminating body flexing and transforming the angler's actions directly into cranking power.
X-Ship Technology: This provides improved gear durability, offering enhanced casting performance, especially under heavy loads.
MicroModule Gear System: This creates a smooth retrieve, the hallmark of Shimano reels.
Shimano Reels for Different Scenarios
From freshwater fishing to heavy-duty saltwater applications, Shimano has a reel designed for every situation. The Stradic series, with its improved casting distance and reduced wind knots, is perfect for lightweight freshwater applications, while the Stella and Talica series are powerhouse reels ideal for big game saltwater fishing.
Penn: Pioneers in Durability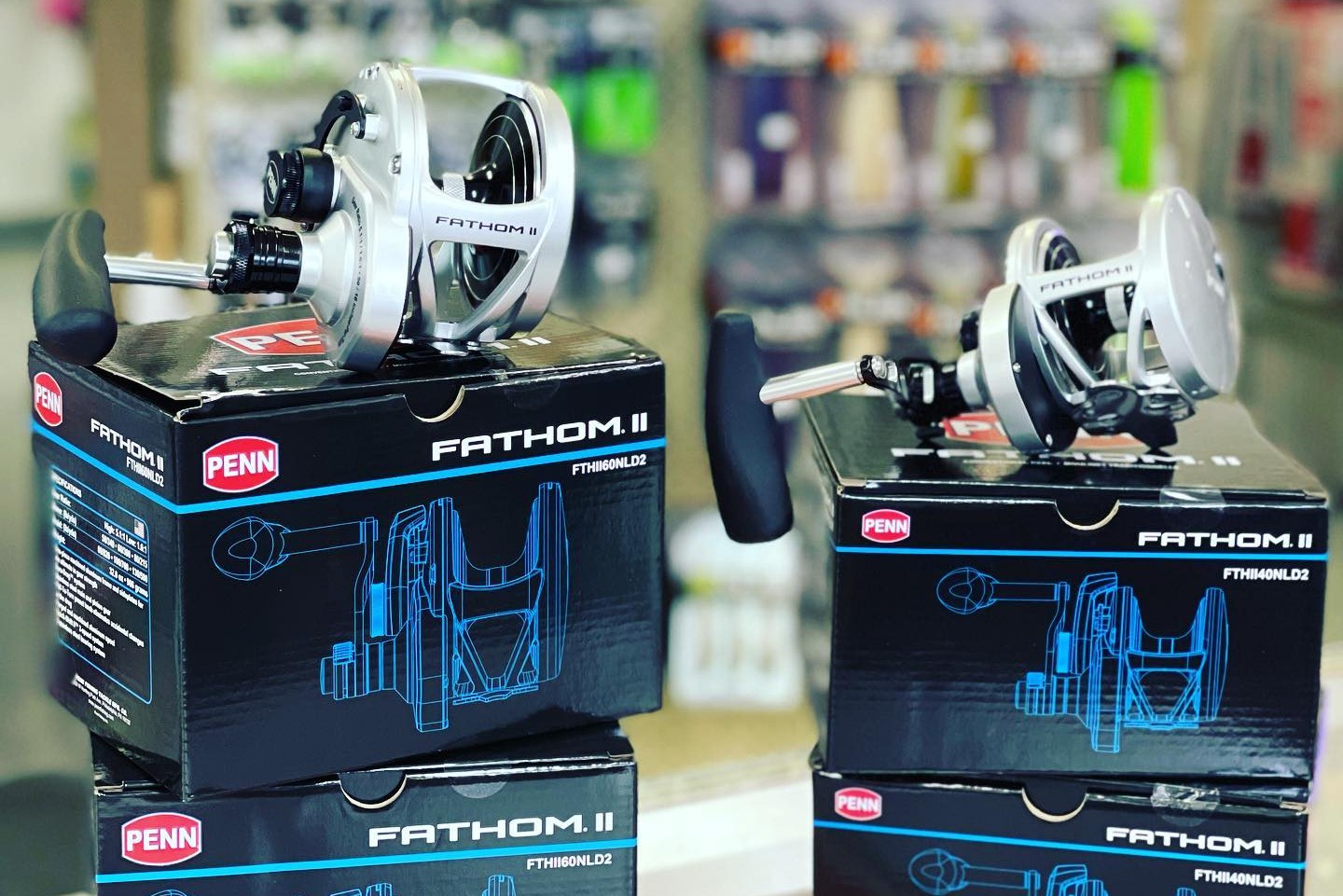 Ruggedness and Quality
Penn's legacy dates back to 1932, and their fishing reels have been setting the standard for durability ever since. The Spinfisher, Battle, and Clash series are among their most sought-after models. Some of the features associated with Penn reels include features like:
Full Metal Body: Penn reels are known for their toughness, thanks to the full metal body construction.
HT-100 Drag System: This unique system uses keyed carbon washers, offering smooth yet powerful drag capabilities.
CNC Gear Technology: This assures excellent gear precision and durability.
Penn Reels for Versatile Anglers
From the Battle series for general-purpose spinning to the robust Senator series for deep sea trolling and big game fishing, Penn's offerings cater to both entry-level and professional anglers. Their Torque Lever series is especially great for jigging and popping.
Daiwa: Innovation and Excellence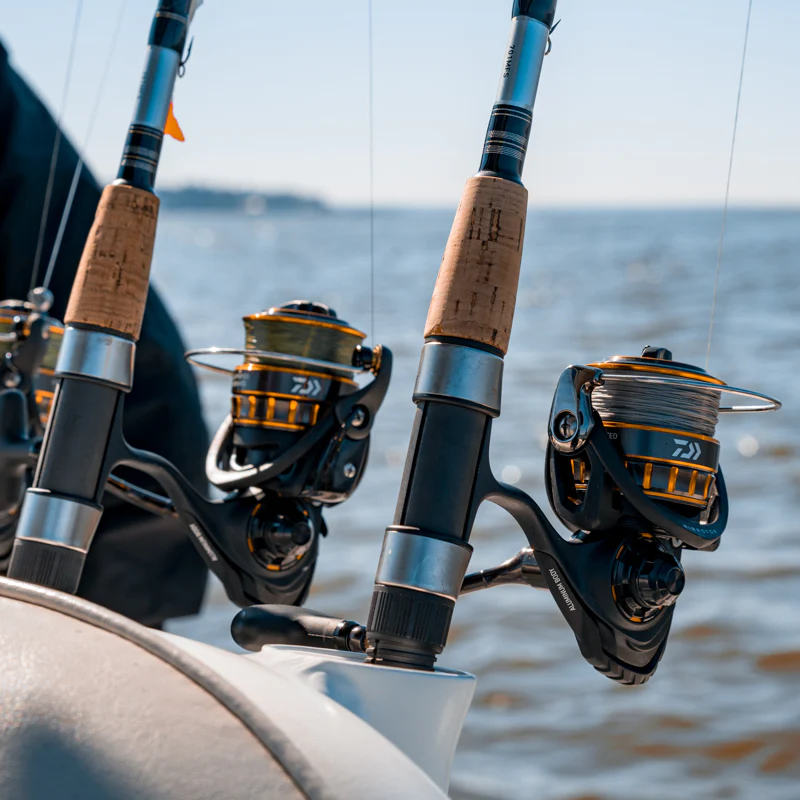 Technological Superiority
Comparable to Shimano, Daiwa has carved a niche for itself with the introduction of technologies like Magsealed ball bearings and Automatic Tournament Drag. Notable models include the Saltiga, Ballistic, Exist, and Tatula series. Unique features of some Daiwa reels include:
Zaion Body: This is a high-density carbon strain material that is lighter and stronger than conventional construct material.
Magsealed Ball Bearings: These aid in preventing water and dust intrusion, enhancing the reel's durability.
Air Rotor System: This offers a 15% reduction in rotor weight, providing better balance and sensitivity.
Daiwa Reels for Diverse Angling
Daiwa reels are renowned for their versatility. The Saltiga series is a saltwater specialist, while the Ballistic series offers an extraordinary experience for freshwater anglers. The Tatula series provides excellent performance for bass fishing.
Tsunami: The New Wave of Performance
Quality at Competitive Prices
Tsunami reels have gained immense popularity for their competitive pricing without compromising on quality—their Shield and Evict series are prime examples. Some Tsunami reels include features like:
Braid-Ready Spool: This allows anglers to tie braided line directly onto the spool without slippage.
Sealed Drag System: This keeps water and debris out, ensuring smooth and consistent drag performance.
Tsunami Reels for Saltwater Challenges
Tsunami reels are particularly favored by saltwater anglers. The Shield series offers superior water resistance, making them perfect for surf fishing. The Evict series, with its solid aluminum body, is apt for heavy-duty saltwater fishing.
Okuma: Affordability Meets Quality
Remarkable Price-to-Performance Ratio
Okuma is known for delivering quality reels at an affordable price, with the Cedros, Azores, and Helios series being among their top models. Okuma reels are known for things like:
Dual Force Drag System: This maximizes high-end drag pressure, efficiency and overall smoothness.
Quick-Set Anti-Reverse: This engages the drag in one direction for rock-solid hook sets.
CRC (Corrosion Resistant Coating): This offers excellent corrosion resistance.
Okuma Reels for Every Angler
Okuma's reel range covers a wide spectrum of fishing needs. The Cedros high-speed spinning reels are built for saltwater jigging, and the Helios series is a lightweight yet durable option for freshwater fishing. Azores is a heavy-duty saltwater reel suitable for big game fishing.
Van Staal: Uncompromising Strength and Simplicity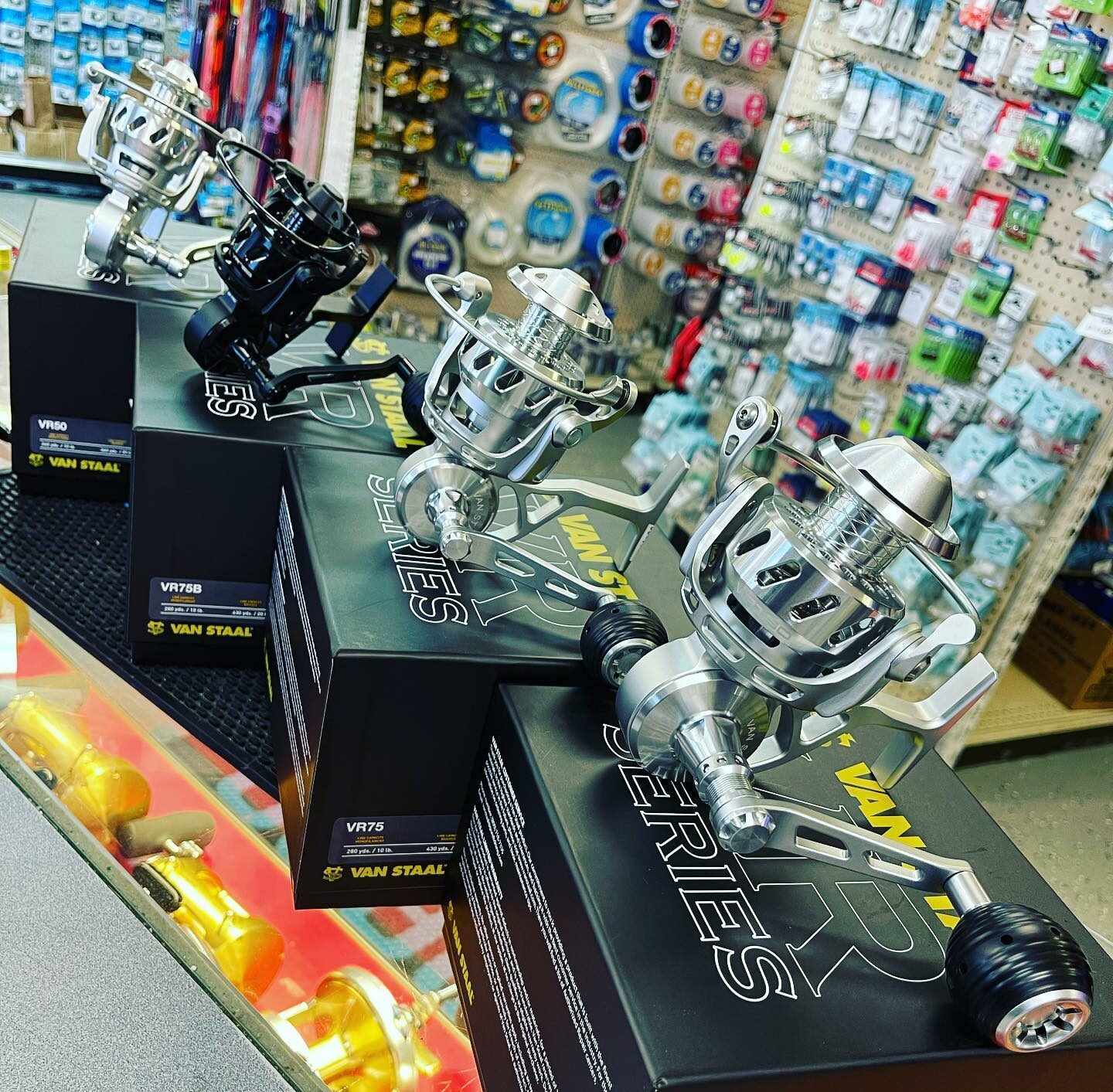 Built for Extreme Conditions
Van Staal reels are often associated with extreme surfcasting due to their legendary strength and uncompromising durability. Known for their robust, no-nonsense designs, these reels are built to withstand the harshest saltwater environments. The VR and VSX series are among their most notable models.
Standout features of some Van Staal reel models include:
Fully Machined Aluminum Body: This lends exceptional strength and rigidity, enabling these reels to handle the most extreme fishing conditions.
Sealed Drag System: Van Staal reels are known for their completely waterproof design, which not only protects the drag system but also the gear mechanism.
MicroClick Drag Tuning: This allows for precise drag adjustments, ensuring optimal performance under varying fishing pressures.
Van Staal Reels for Surfcasting and Beyond
While Van Staal reels have gained an almost legendary status among hardcore surfcasters, their incredible strength and durability make them suitable for a wide range of heavy-duty saltwater applications as well. The VSX series, with its improved line lay and ergonomic handle, is designed for big game angling, while the VR series, lighter yet still incredibly strong, is suitable for both surfcasting and boat fishing.
In the relentless, never-ending quest for the perfect catch (and the best gear), there's no better partner than a Van Staal. No matter how rough the waters get or how tough the fish fight, these reels are up to the task.
Accurate: Power and Precision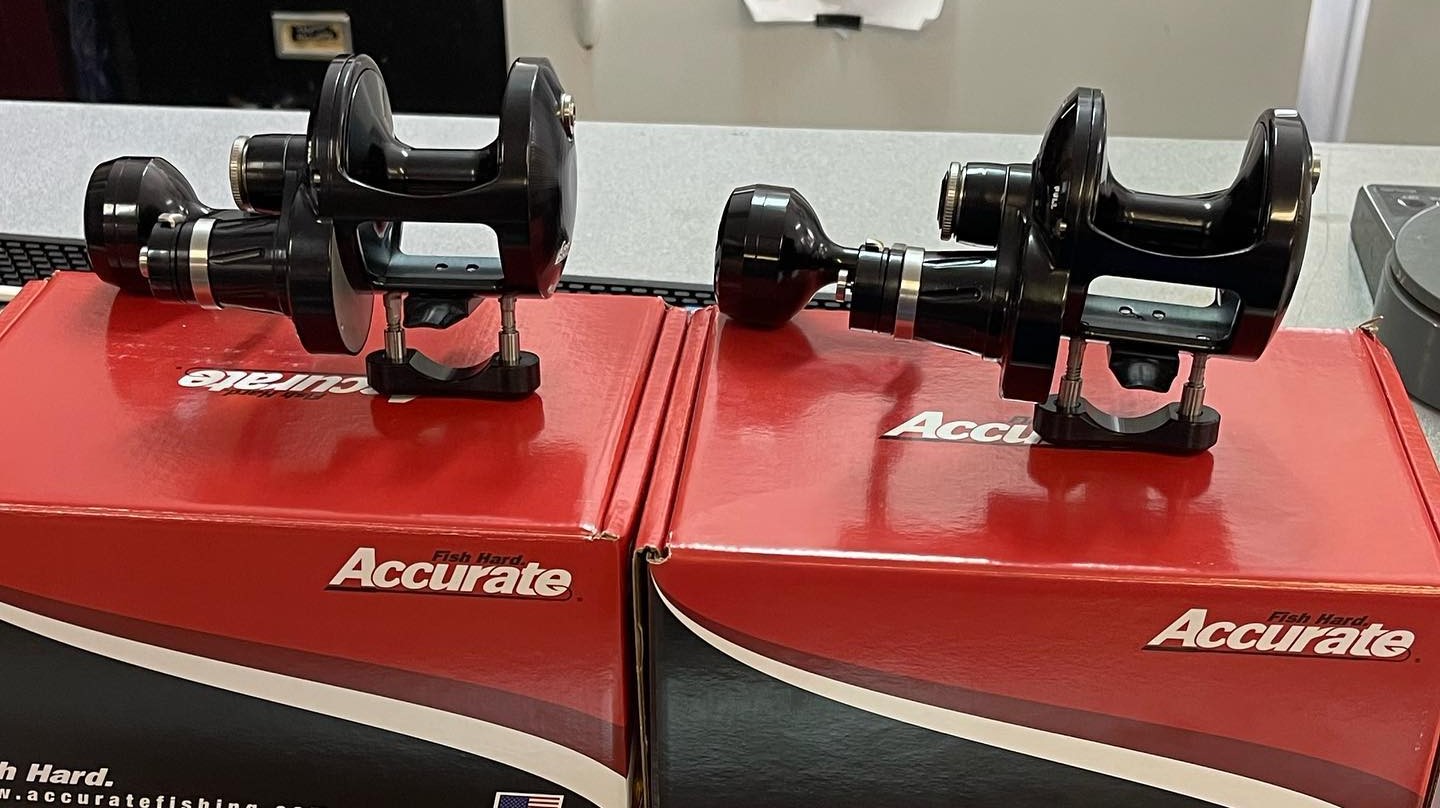 Accurate Fishing reels are an epitome of power and—you guessed it—precision. Born in the USA, Accurate is well-known for its TwinDrag system that provides smooth operation under extreme conditions.
Some of their reels feature:
TwinDrag System: Again, this is really the heart of Accurate reels, providing an evenly distributed, ultra-smooth drag that's crucial when battling big game fish.
CVX Technology: Accurate's Boss Valiant series features this technology, which reduces reel size while maintaining strength and capacity.
Accurate reels are suitable for both inshore and offshore fishing. With their rugged, high-quality construction, they've proven themselves to be reliable companions when you're fighting the biggest catch of the day.
While all of these reel makers offer a wide range of fishing reels, remember: choosing a fishing reel ultimately comes down to the fisherman's needs, preferences, and the intended fishing conditions.