Last Updated on August 1, 2022 by Eric Bonneman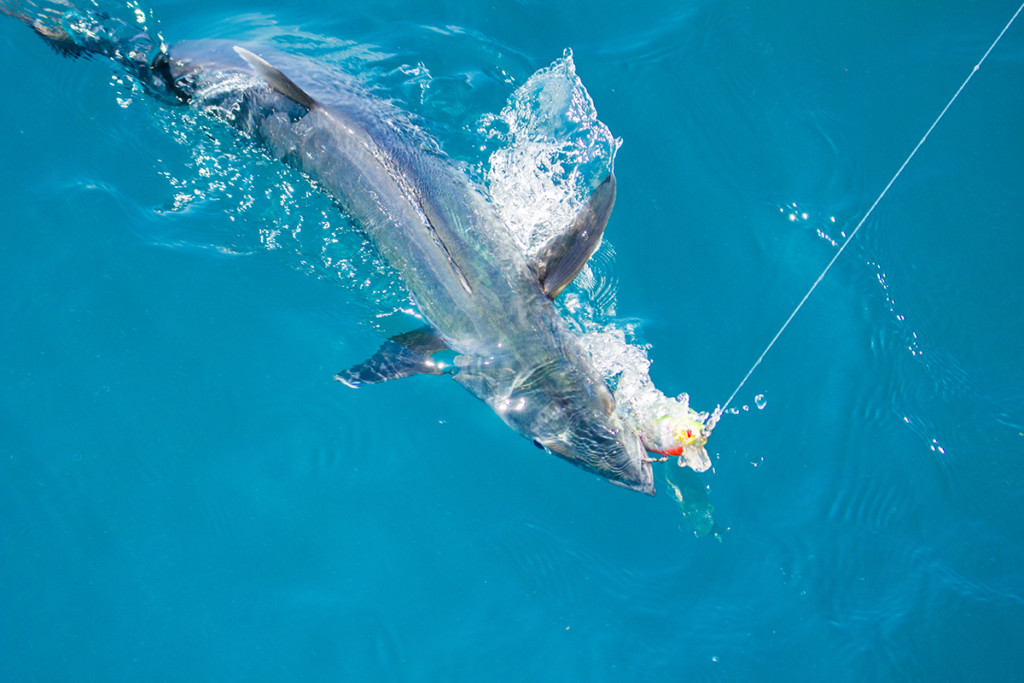 There's no mistaking the telltale signs of kingfish fever. The excitement in the air is palpable as anglers prepare for upcoming kingfish tournaments or late summer offshore fishing trips with friends and family.
If you're looking to join in on the fun, it's essential to know what gear you need to put together a kingfish rig. This blog post will discuss everything you need to get started – from rods and reels to line and leader.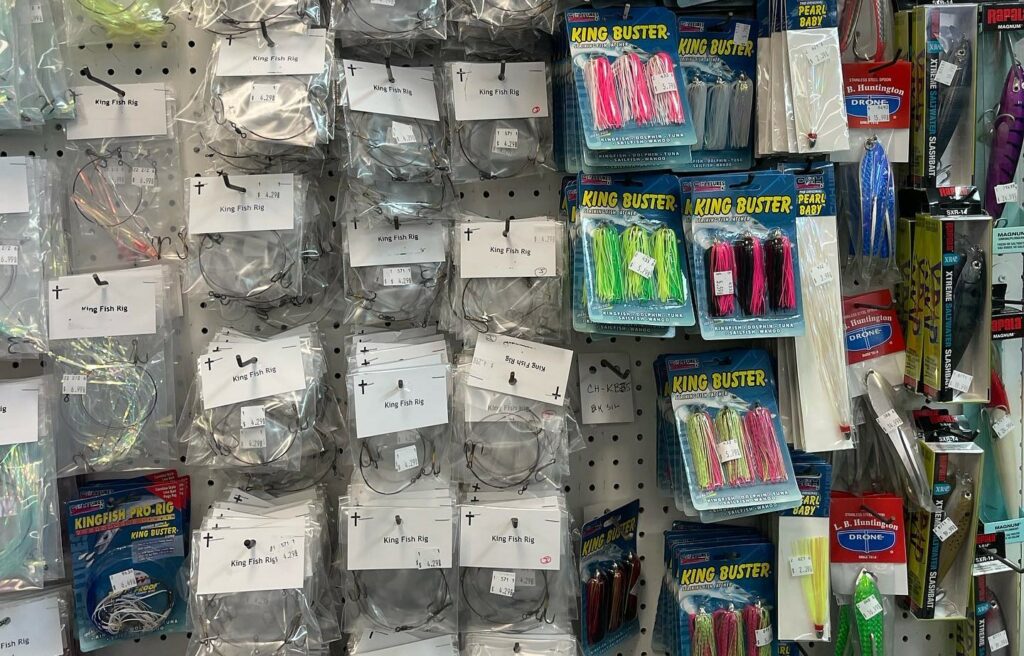 Live bait is well-accepted as the best way to land bigger kingfish (also known as king mackerel). But whether you're using bait or lures, kingfish are notorious for breaking off because of their incredibly sharp teeth. A good kingfish rig must be able to stand up to razor-sharp teeth and the intense fighting power of these mighty fish.
The first thing you'll need is a kingfish-specific rod. Look for a rod designed for the heavyweights and fighting power of kingfish. The best rod is a longer trolling rod with a softer tip that can handle a twenty to thirty-pound test line.
Next, you'll need a reel. For kingfish, you'll want a reel with a durable drag system capable of withstanding the rigors of a tough fight. Kingfish are known to strip drag off in a hurry, so drag control is important. A conventional reel matched to the size of the rod will suffice. A reel specifically suited for trolling is a bonus.
As for line, monofilament allows for some stretching, so it is forgiving, resulting in a better hook-up to catch ratio. Some anglers opt for braided line instead because of its abrasion resistance.
When fishing for king mackerel, you'll also need to include a wire leader to protect against line breakage. The most common leader size is between No. 4 and No. 7.
Hooks are an important consideration when targeting kingfish. Single J hooks are standard as a lead hook, followed by treble hooks on stingers on a leader that is just a bit heavier than the main leader.
Avid Angler St. Augustine for all Things Fishing
Avid Angler has everything you need to make your fishing trip a success. We know that you need top-notch equipment when it comes to catching kingfish.
Our kingfish rigs and gear are top of the line. We carry the best rods, reels, lines, and leaders. We have a wide variety of rigs to choose from, so you can always find the perfect set-up for your next trip out.
Visit us to see why we're the premier stop on Florida's east coast for all things fishing!