Last Updated on July 21, 2022 by Eric Bonneman
For anglers targeting saltwater fish like amberjack, grouper, and tuna, Mustad jigs are an excellent choice. These jigs are designed specifically for vertical jigging and feature high-quality construction and components that can withstand the harsh conditions of saltwater fishing.
Mustad jigs also feature a variety of attractive colors and patterns that are proven to attract fish. Whether you're fishing for trophy fish or just looking for a fun day on the water, Mustad jigs are a great option.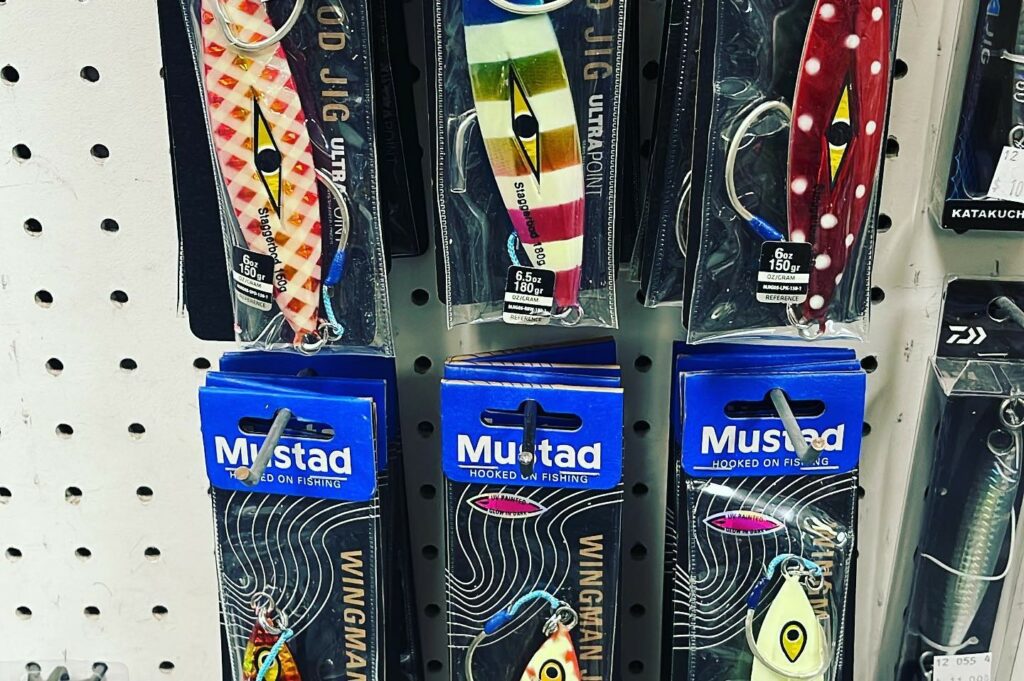 I've used Mustad jigs to great success when targeting reef/wreck fish, and I can attest to their durability and effectiveness. If you're looking for a quality jig that will help you catch more fish, I highly recommend giving Mustad jigs a try.
About The Jigs
These jigs are injection-molded for superior strength and durability, dressed with Japanese hot stamping paper, and finished with UV reflective paint on the back along with glow-win-the-dark lumo paint on the belly.
Mustad vertical jigs are equipped with Ultrapoint Jigging hooks and given an edge with Japanese quality UV tinsels and flash paper. You'll never miss out on a bite loaded with tools at this level. So if you're looking to up your vertical jigging game, Mustad is definitely worth checking out.
The Daggerman Jig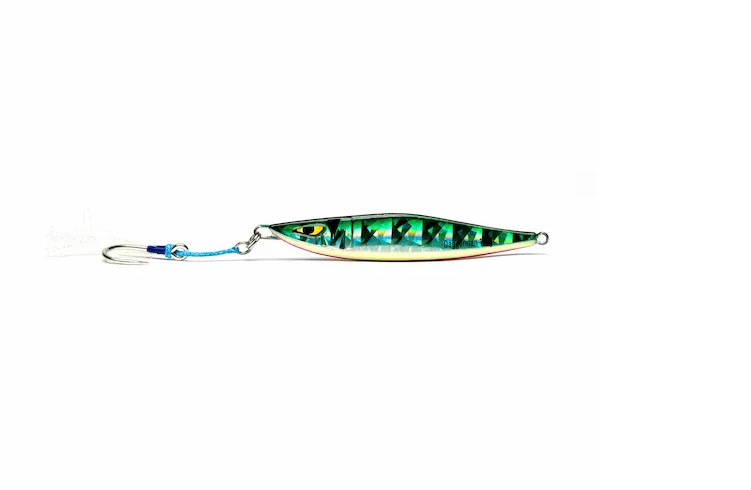 The Daggerman jig is a 60:40 front-weighted vertical jig specially designed for aggressive predators like amberjacks, yellow tails, and dogtooth tunas.
The aerodynamically shaped Daggerman rips through the water column, drawing the attention of nearby predators.
The Daggerman is best presented in short rapid pumps with short pauses in between. During the short pause, immediately, the head dips down, resembling the natural movement of a struggling baitfish. Most hits are usually encountered right after the pause.
The design of the Daggerman allows it to be fished in a variety of ways – from deep drop fishing to jigging around structure – making it an versatile choice for any angler targeting saltwater gamefish.
Whether you're looking to add a new weapon to your arsenal or you're just getting started in the wonderful world of saltwater fishing, the Daggerman is a great option for anyone who wants to up their game. So get out there and give it a try – you might just be surprised at what you catch.
The Wingman Slow Fall Jig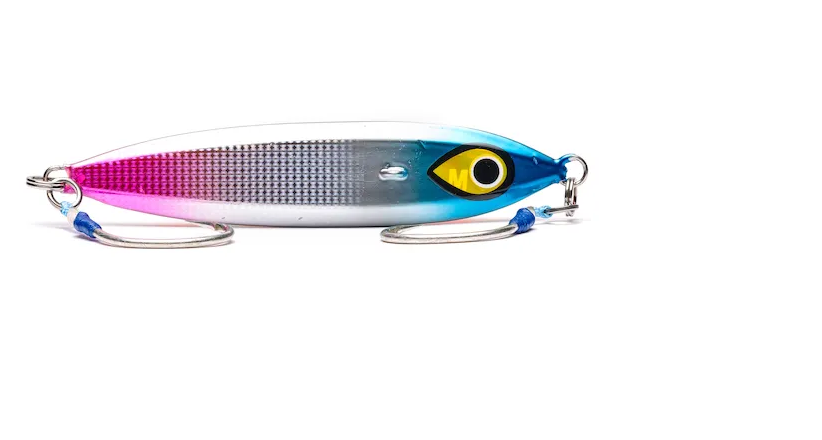 The Wingman Slow Fall Jig is a versatile new fishing lure that offers anglers a variety of presentation options. The Mustad Fastach™ Clip allows you to attach blades or assist rigs in different positions, which creates different effects when the jig is dropped into the water.
You can create a stable, head-down descent with deadly flutter, a random tumble, conventional slow-pitch action, or a wide, side-to-side wobble.
The Wingman is sure to become a favorite among serious anglers who are looking for an edge on the competition. So pick up a few and see for yourself how this revolutionary new jig can help you put more fish in the boat!
Avid Angler in St. Augustine
If you're in the market for a new jig or just curious about what Mustad has to offer, I highly recommend stopping by Avid Angler in St. Augustine, Florida. We carry a wide selection of Mustad jigs, as well as other high-quality saltwater fishing tackle.